Bone Broth from Turkey Leftover Bones
Since I was a kid, my mom always saved the bones of the Turkey carcass for her delicious Turkey soup! My house of boys are not big soup eaters, so I started experimenting with other meals that are hardier! We will be sharing some of our favorites creations in future recipes! Over the years, Turkey Bone broth has become a part of our tradition after Turkey season is over and we use it for any broth base you would need, so Yummy! The health benefits of the bones and flavor of the turkey from being cooked creates a delicious stock to use in anything you want!

The best part is, after you are done eating off the Turkey, you can freeze it! Put all the bones, meat, fat and juices collected in the pan in a container or freezer bag and freeze it till you need it! This is a simple recipe but it is time consuming, so make sure you set aside a day to make the broth (this also allows the best flavor to simmer out of the bones)!
Here is a finished pot of Turkey Bone broth that was made from our Juicy Turkey we shared recently! So much flavor, nothing else is needed! 
Cook Time: 3 – 3 1/2 Hours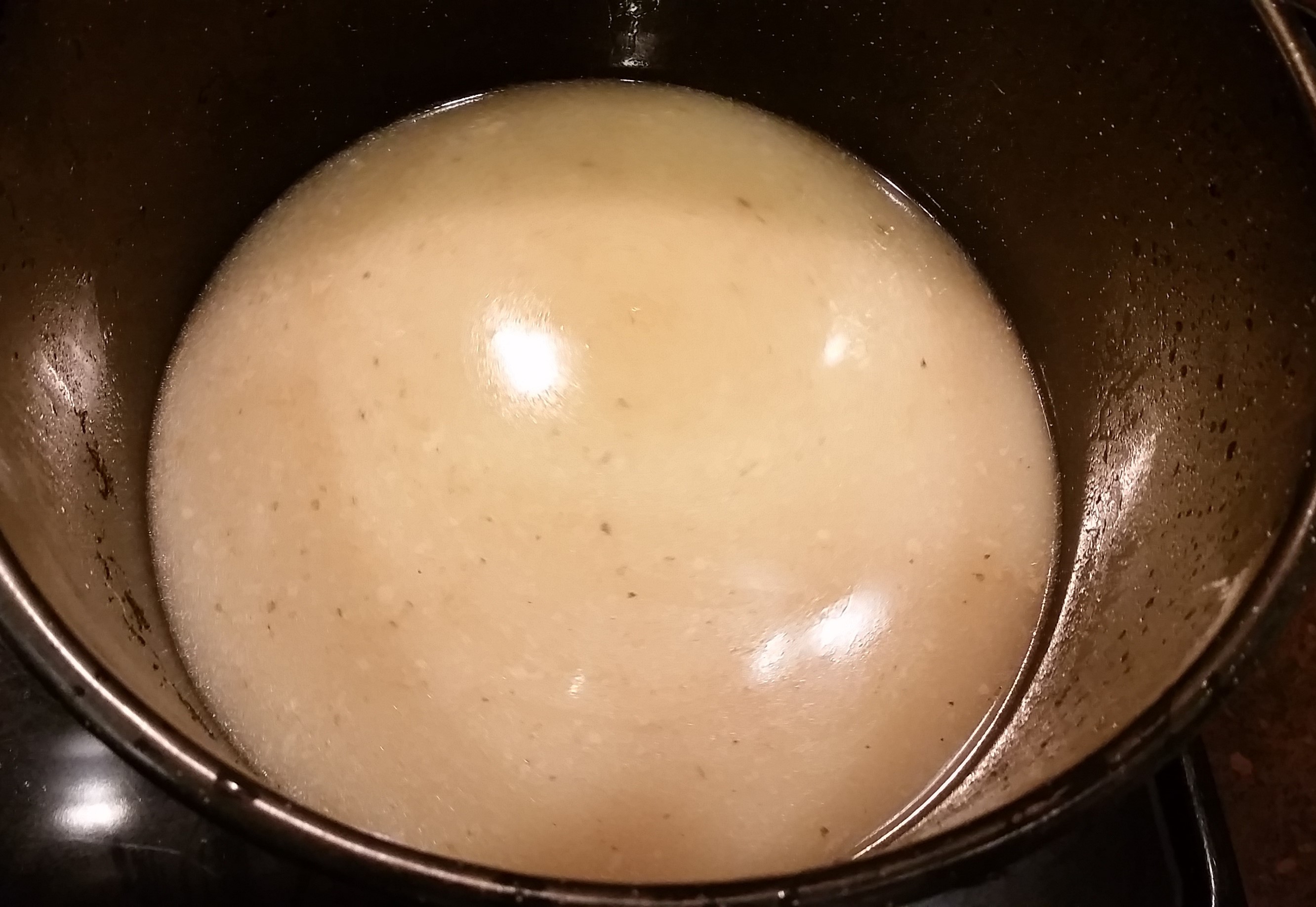 Bone Broth Instructions:
1. The first thing on how to make this delicious healthy bone broth, is to take the frozen bones out of the freezer and plop (this means to put the bones in the pan, LOL) it right in a BIG stock pot like this!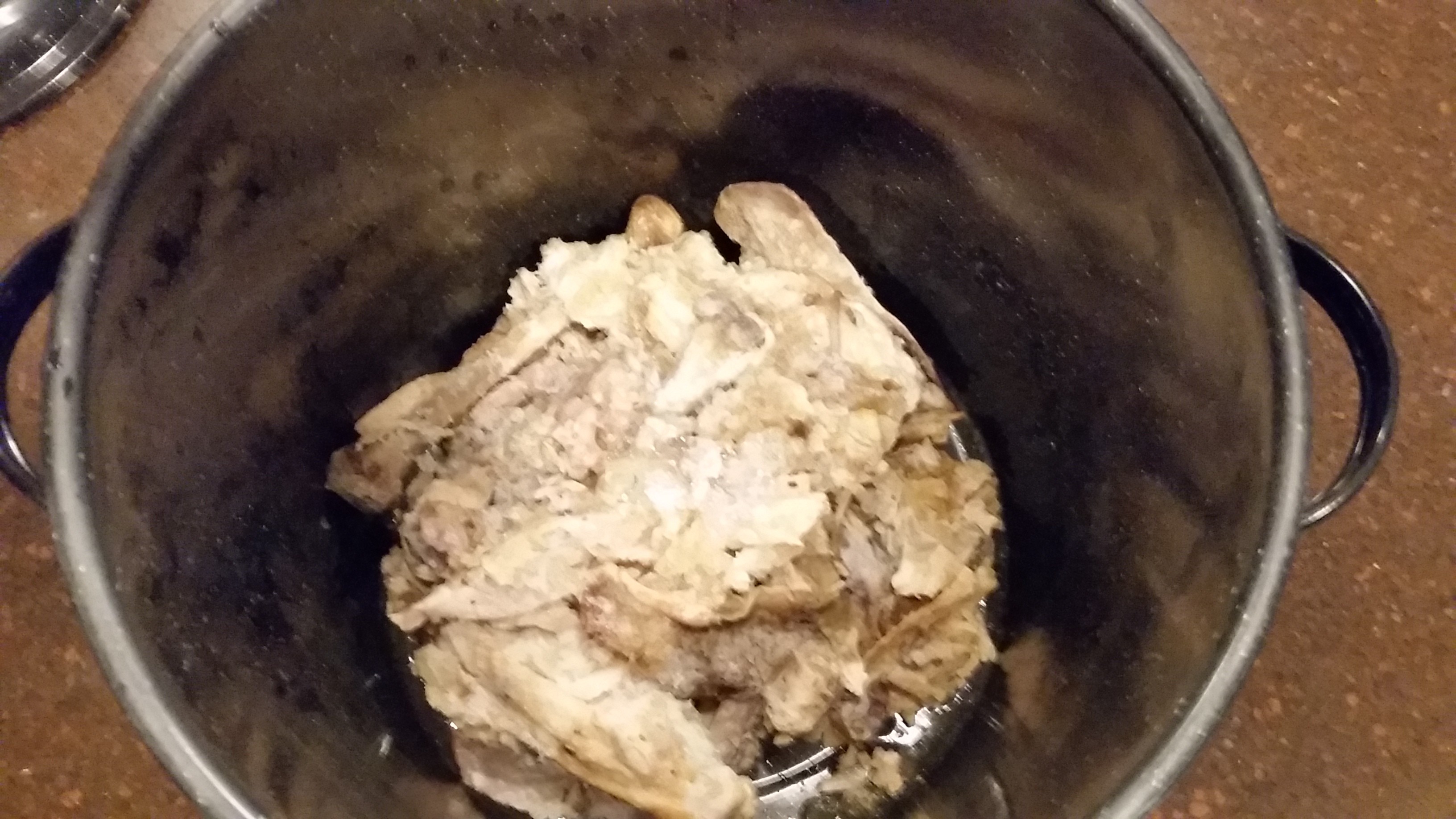 2. Add water to fill about an inch over the frozen bones and meat, like this! (At this point, you could add raw vegetables to add even more nutrition but we usually don't, we actually like to eat our vegetables LOL). I realize this does not look appetizing but trust me, it will be.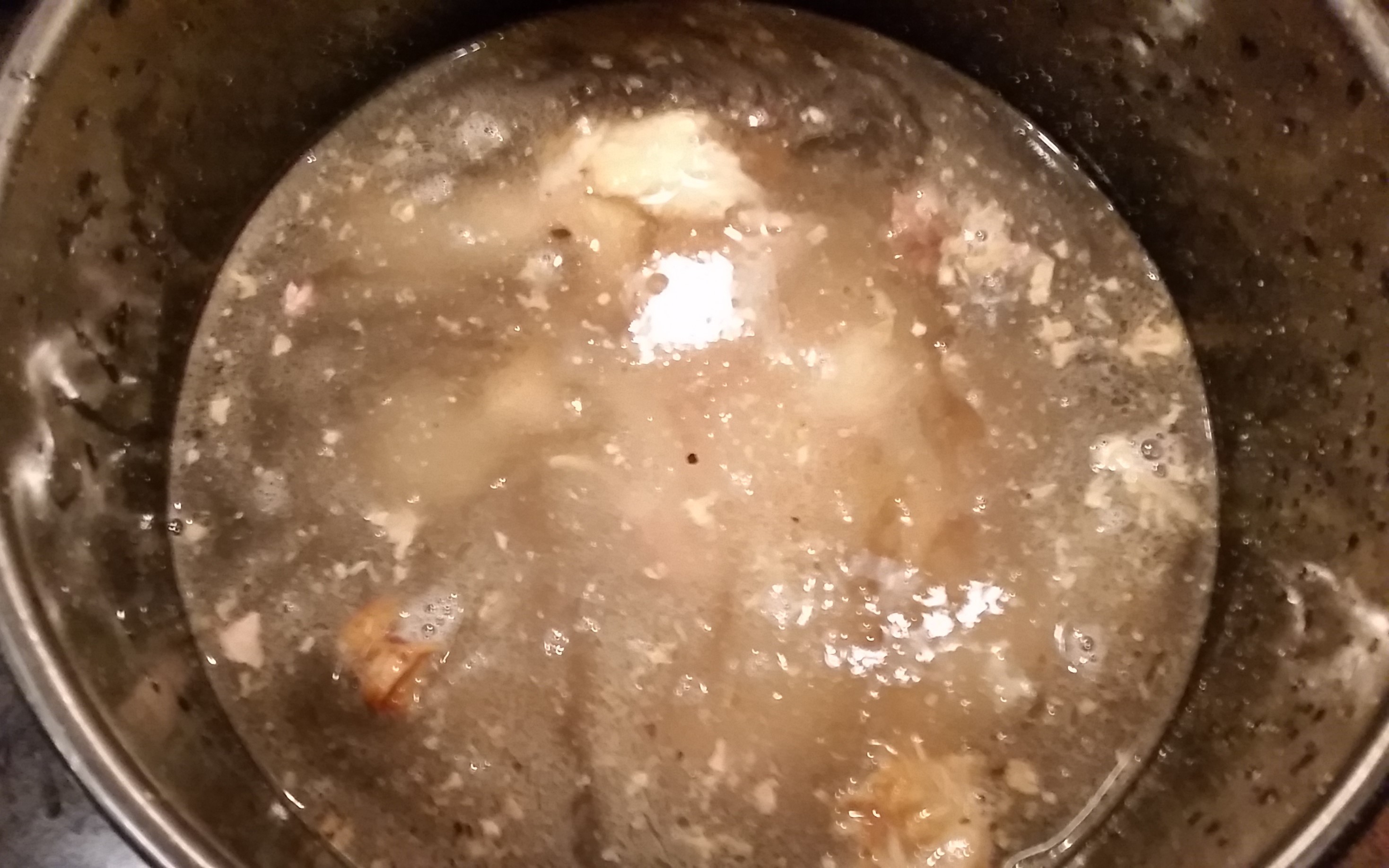 3. Go ahead and turn the stove top on HI, we need to get this pot of bones and water to a rolling boil (this happens when the boil is consistent and usually comes out of the middle and rolls to the sides continuously). Cover with the lid and boil for about 10 minutes than turn the stove top temperature to a simmer (this is less than medium but higher than low temperature). Now the magic will start happening, I simmer for about 3 hours or a little longer! At about an hour, this is what it should look like (but don't be fooled, it is not done)!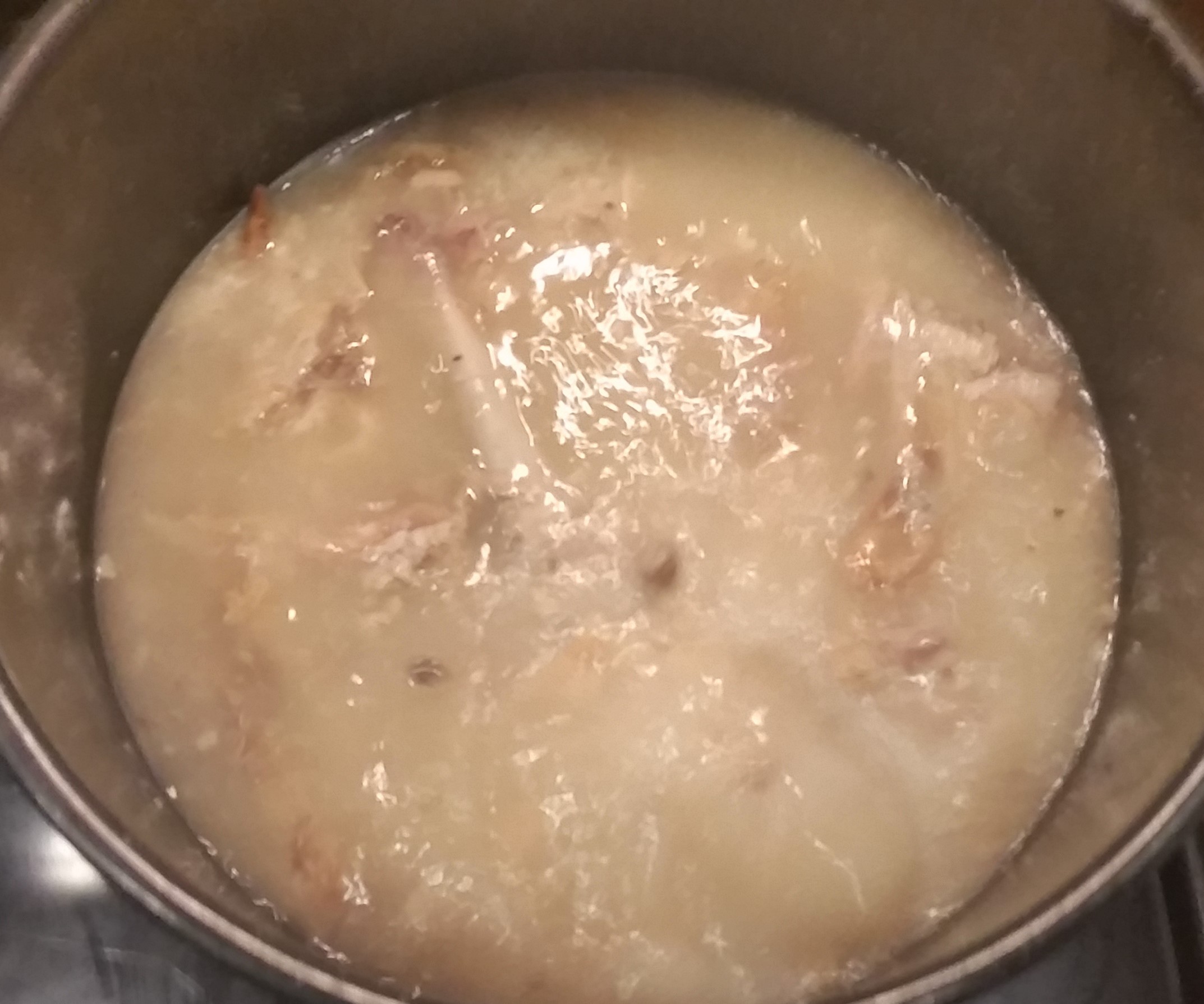 4. Simmer for another 2 to 2 1/2 hours, than turn off the stove top and leave it covered for 30 minutes (I let the simmered bones sit for 30 minutes to cool down but it also enriches the juice flavor, like resting a steak). Now it should look like this! See the difference 2 1/2 more hours make! Yummy!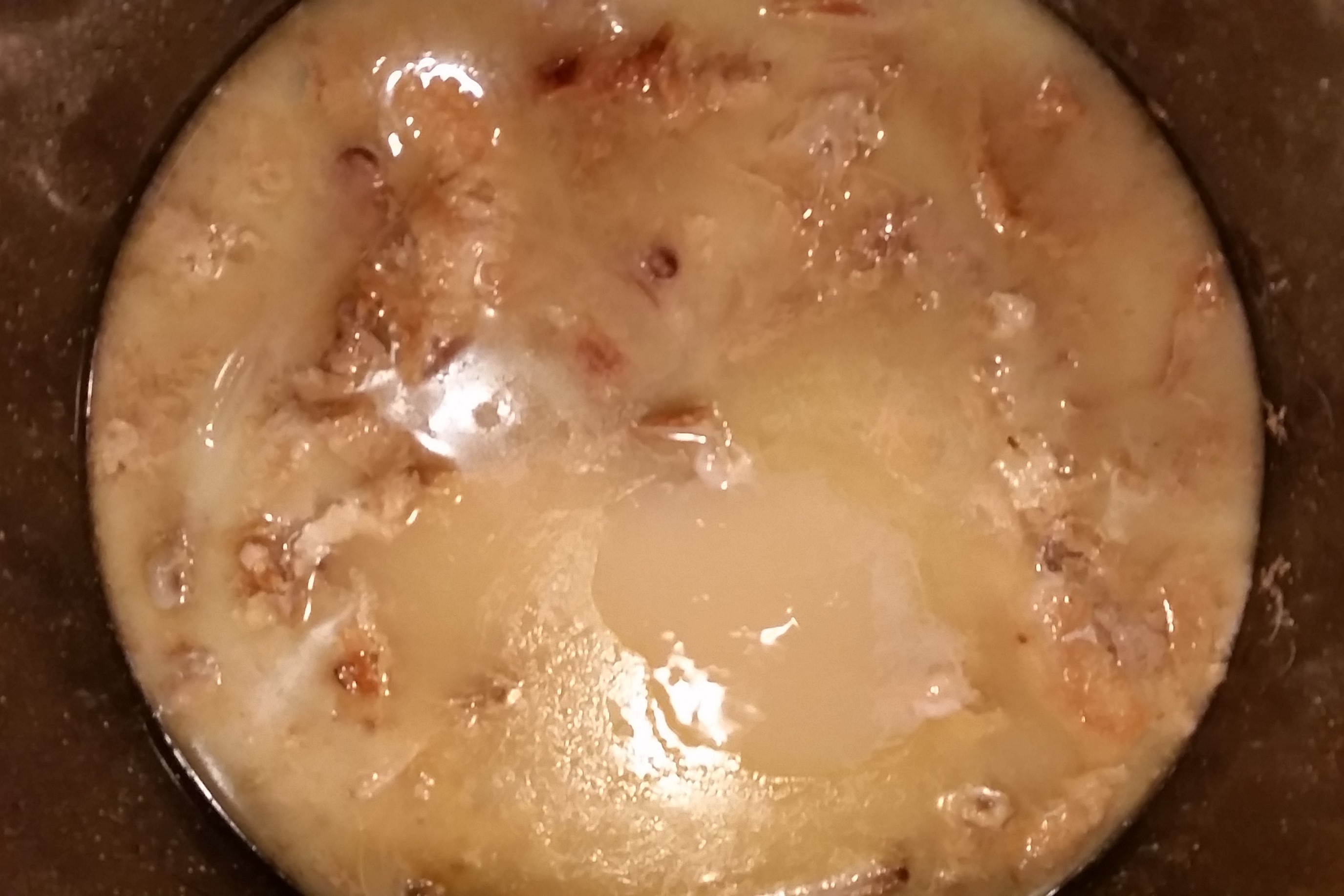 5. The pot should be cooled down enough to do the next step, Getting ALL the bones out, this is the fun part, not really LOL but necessary! This is my part! Our goal is to use gadgets we already have, like a colander and big roasting pan to get this process done.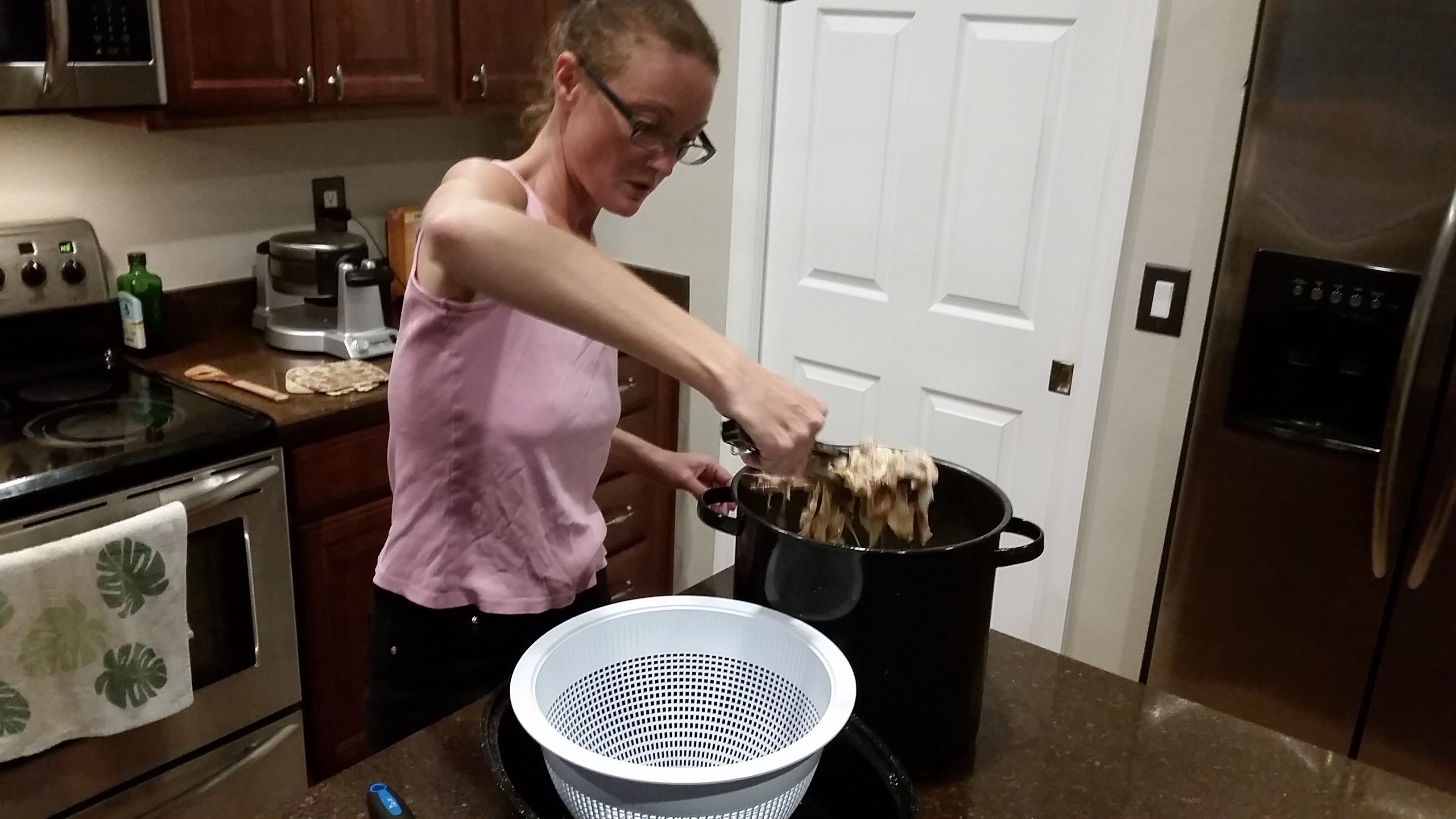 Than have your hubby help you with the next part, he is much more stronger than me!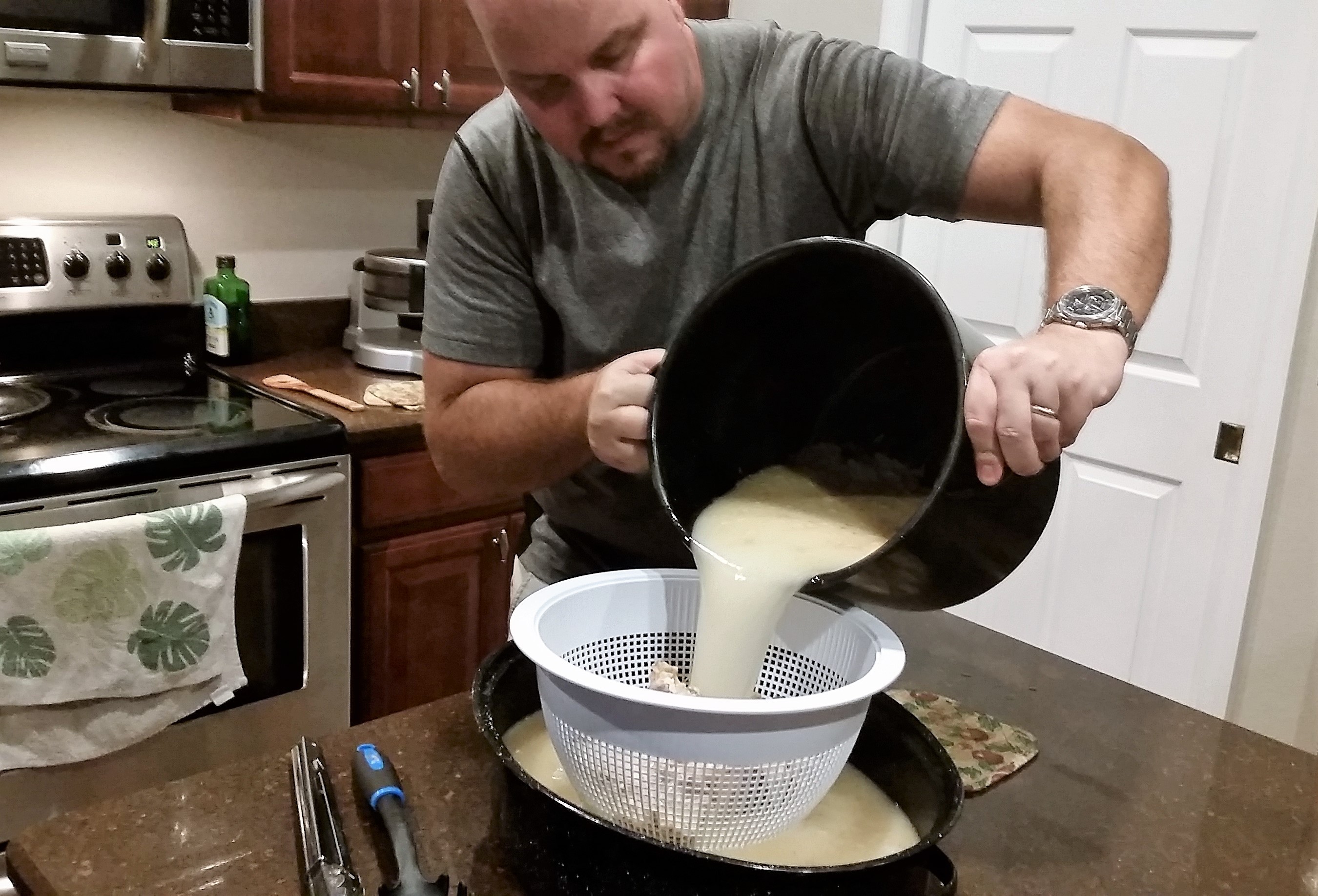 6. After you strain the entire pot of bone broth, you will have several cups for immediate use or freeze it for future use! The color of the broth is what they usually call stock because it isn't clear in color like a broth! We prefer bone stock over broth, the flavor is deeper and we usually don't add anymore seasonings. Use it like you would broth out of a can, a box or broth cubes. A lot of times, I am able to get some meat out of the colander that came off the turkey bones for another meal!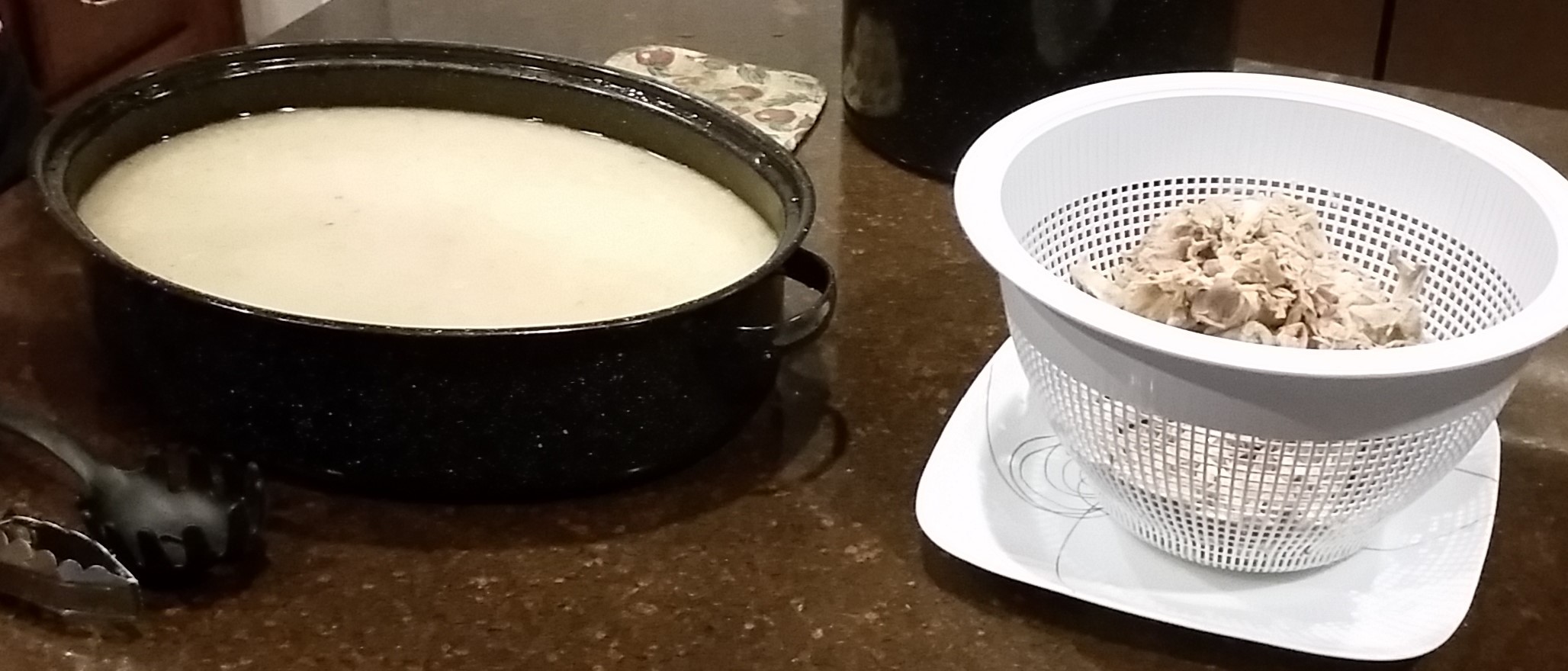 The next time you make a turkey, save the bones! It is healthier, flavorful and budget friendly! Check out our Juicy Turkey recipe to make this Bone broth. Also we have used it for cooking rice to add a homemade, fresh and yummy flavor like our Rice with Cheesy Chicken Casserole. We love feedback so please comment below!
Dining in with Danielle for more recipes! 
Photos and Videos By My Love Chris Redding
Sausage Fajita Crustless Quiche

Soy Sauce Ginger Cucumber Salad

Roasted Sweet Tex Mex Broccoli

Roasted Soy Sauce Yellow Squash

Slow Cooker Turkey Red Bean Chili

Juicy Taco Turkey Meatballs

Roasted Curry Dilly Carrots

Chunky Jalapeno Cheese Ball

Simple Chunky Fresh Salsa

Creamy Dijon Taco Yogurt Dip