Creamy Ranch Cheese Ball is made with Fresh Garlic, Onions and Dill Weed! Delicious with Crackers, Chips and Vegetables!
Cheese Balls are a great Appetizer for Parties and Gatherings! They are Easy and Delicious with so many different ways to combine Ingredients! Our Ranch Cheese Ball has Flavors of a Classic Ranch Dressing with all Fresh Ingredients. The Flavors will Marinate Together during Refrigeration time for even better Flavor. Serve this Appetizer with your favorite Snack for a Real Treat! Make Sure to Check out All Our Dips Here!

Prep Time: 15 Minutes
Refrigeration Time: 2 Hours

Creamy Ranch Cheese Ball Ingredients:
1 8 Ounce Package Cream Cheese Softened
1 Small Onion
2 Tablespoons Fresh Minced Garlic (about 2 cloves)
2 Teaspoon Dry Dill Weed (Fresh Dill Weed can be Used, about 6 Teaspoons)
1 Teaspoon Salt
1/2 Teaspoon Ground Black Pepper
Creamy Ranch Cheese Ball Instructions:
1. First, you will need a Mixing Bowl. In the Bowl, add the Cream Cheese, Chopped Onion, Fresh Minced Garlic, Dill Weed, Salt and Black Pepper.

2. Now, mix up the Ingredients really well. Next, you will need Plastic Wrap or Wax Paper. Scoop all the Cheese Ball Ingredients on the Paper.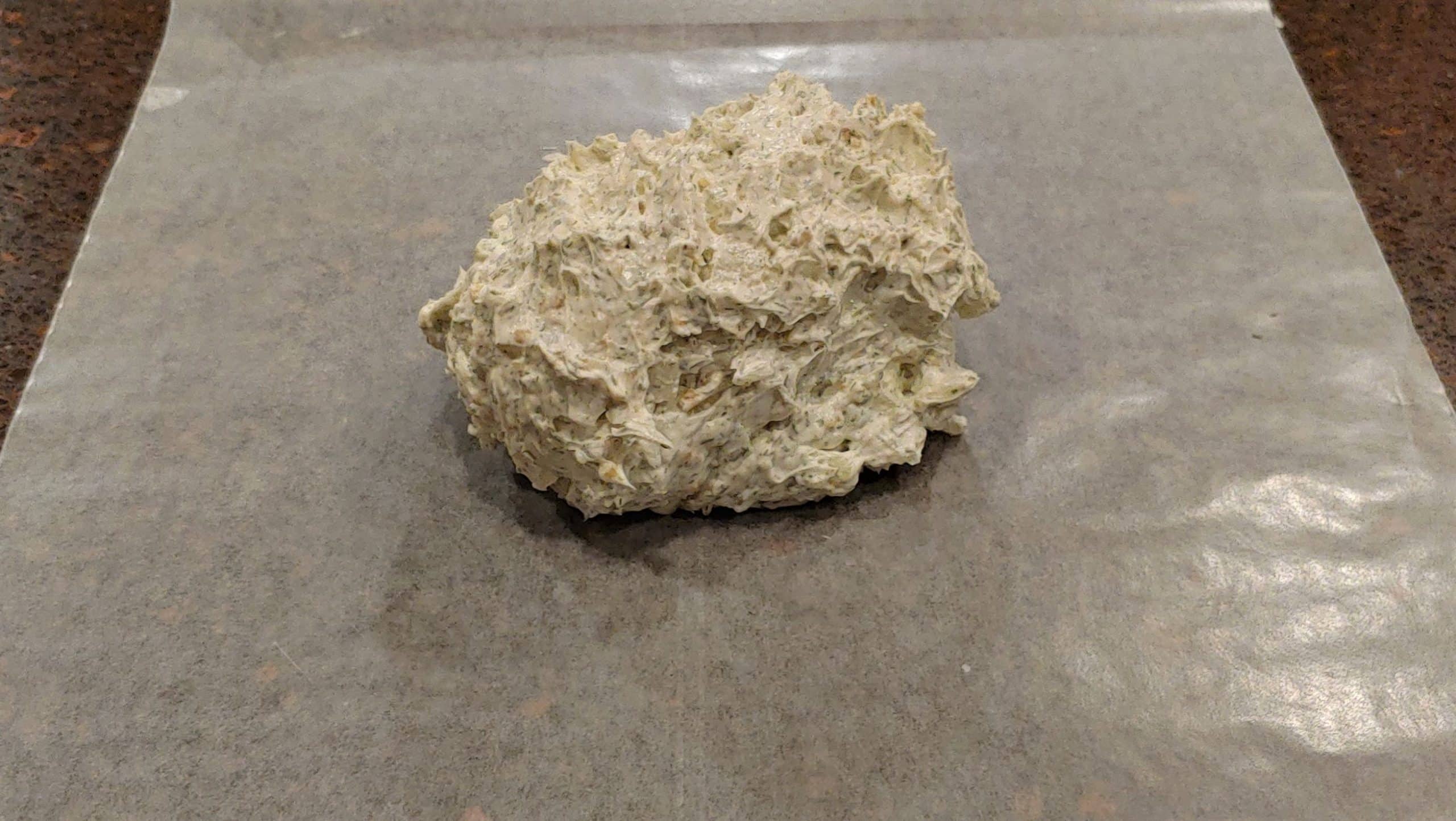 3. Next, Wrap the Cheese Ball in the Paper and then Refrigerate for at Least 2 Hours Before Serving. 

Bacon Wrapped Chicken Breast Strips

Sausage Fajita Crustless Quiche

Soy Sauce Ginger Cucumber Salad

Roasted Sweet Tex Mex Broccoli

Roasted Cheesy Garlic Broccoli

Roasted Soy Sauce Carrots

Oven Fried Dijon Chicken Strips

Roasted Chicken Breast and Potatoes

Slow Cooker Garbanzo Bean Dip

Creamy Yogurt Horseradish Sauce

Chunky Jalapeno Cheese Ball

Cheddar Jalapeno Cheese Ball