Cheesy Ranch Cheese Ball is Full of Cheddar Cheese, Onions, Fresh Garlic and Dill Weed! Serve with Crackers, Chips, Pita Chips, Vegetables and More!
Cheese Balls are one of our Favorite Appetizers! They are simple to make and you can Do so many different Flavors for any Occasion! This Cheese Ball has Ranch Flavorings with lots of Cheddar Cheese, Very Delicious Served with your Favorite Crackers, Chips, Pita Chips and Vegetables! For More Cheese Ball and Dip Ideas, Click Here!

Watch Us Make This, Video Below!
Prep Time: 15 Minutes
Refrigeration Time: 1 – 2 Hours

Cheesy Ranch Cheese Ball Ingredients:
1 8 Package Cream Cheese Softened
1 Cup Shredded Cheddar Cheese
1 Small Onion Chopped
2 Tablespoons Fresh Minced Garlic (about 2 Cloves)
3 Teaspoons Dried Dill Weed (or 3 Tablespoons of Fresh Dill Weed)
2 Teaspoons Salt
1 Teaspoon Ground Black Pepper
Cheesy Ranch Cheese Ball Instructions:
1. In a Bowl, Add Room Temperature Cream Cheese, Shredded Cheddar Cheese, Chopped Onions, Fresh Minced Garlic, Dried Dill Weed, Salt and Ground Black Pepper.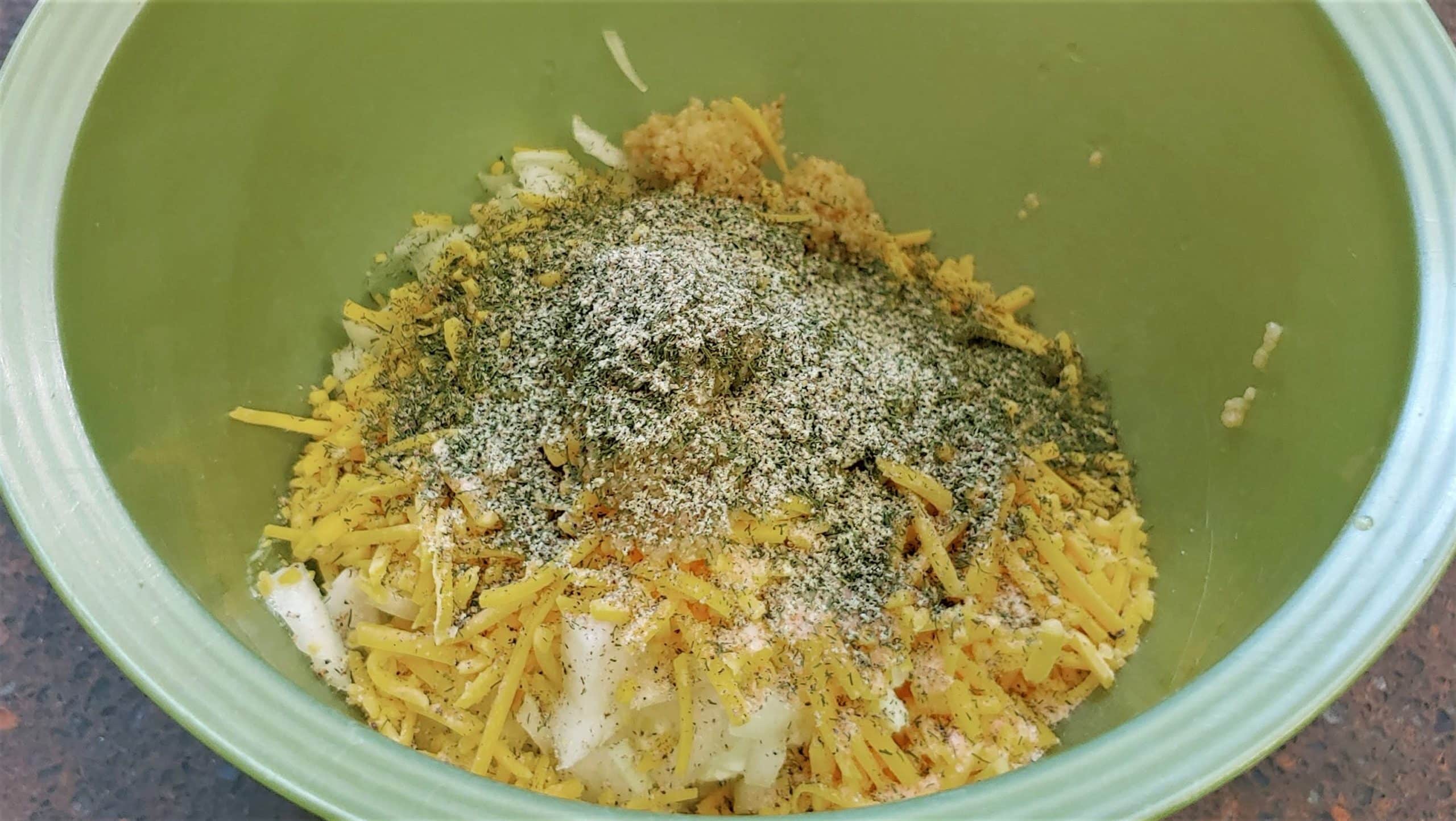 2. Next, Mix up the Ingredients really well. Now, you will need Plastic Wrap or Parchment Paper, Scoop all the Cheese Ball Ingredients on the Paper.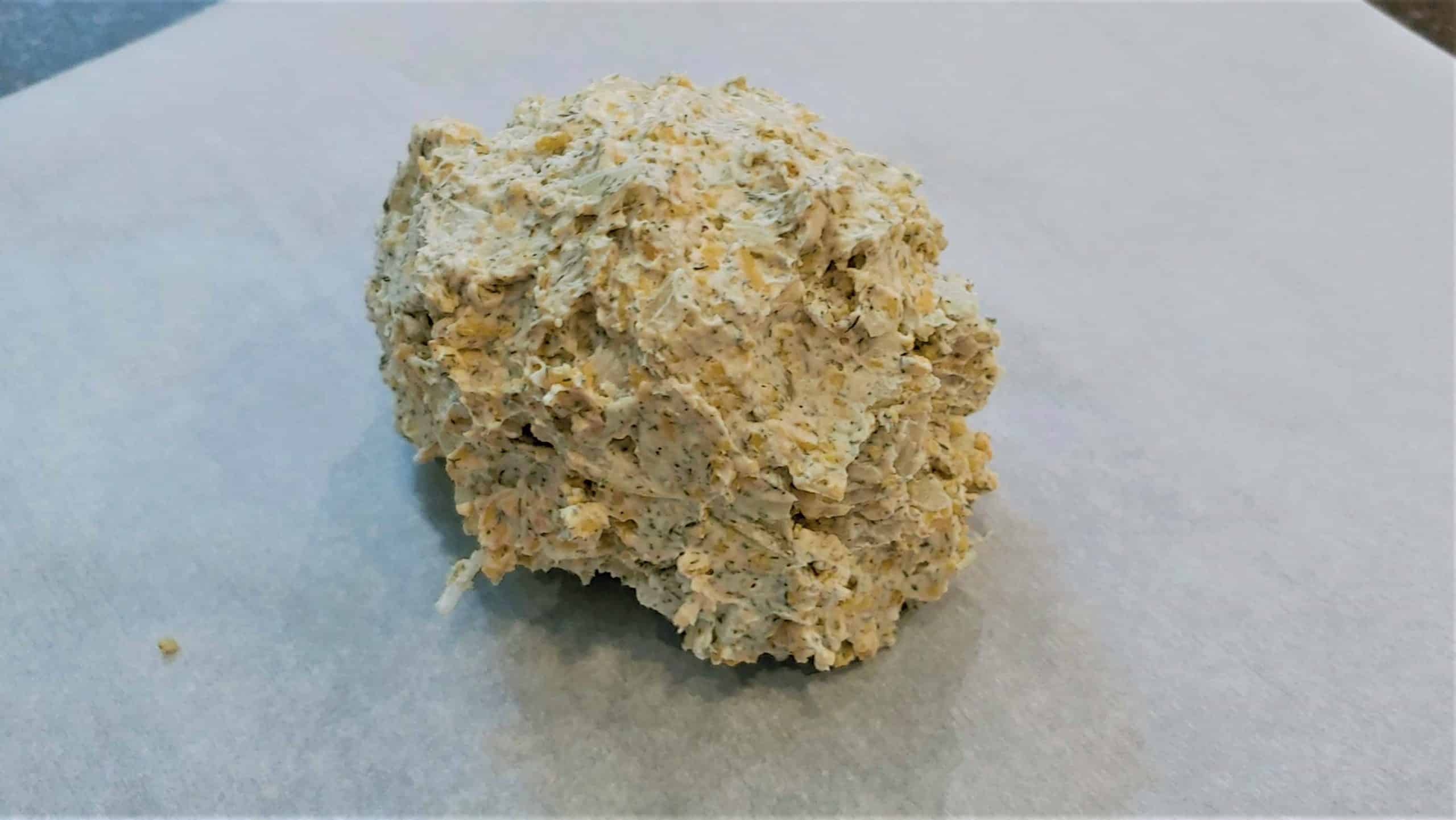 3. Wrap the Cheese Ball and Form in to a Ball. Chill in the Refrigerator for 1 – 2 Before Serving. After Chilled, take out and unwrap and Serve with Crackers, Pita Chips, Chips or Vegetables!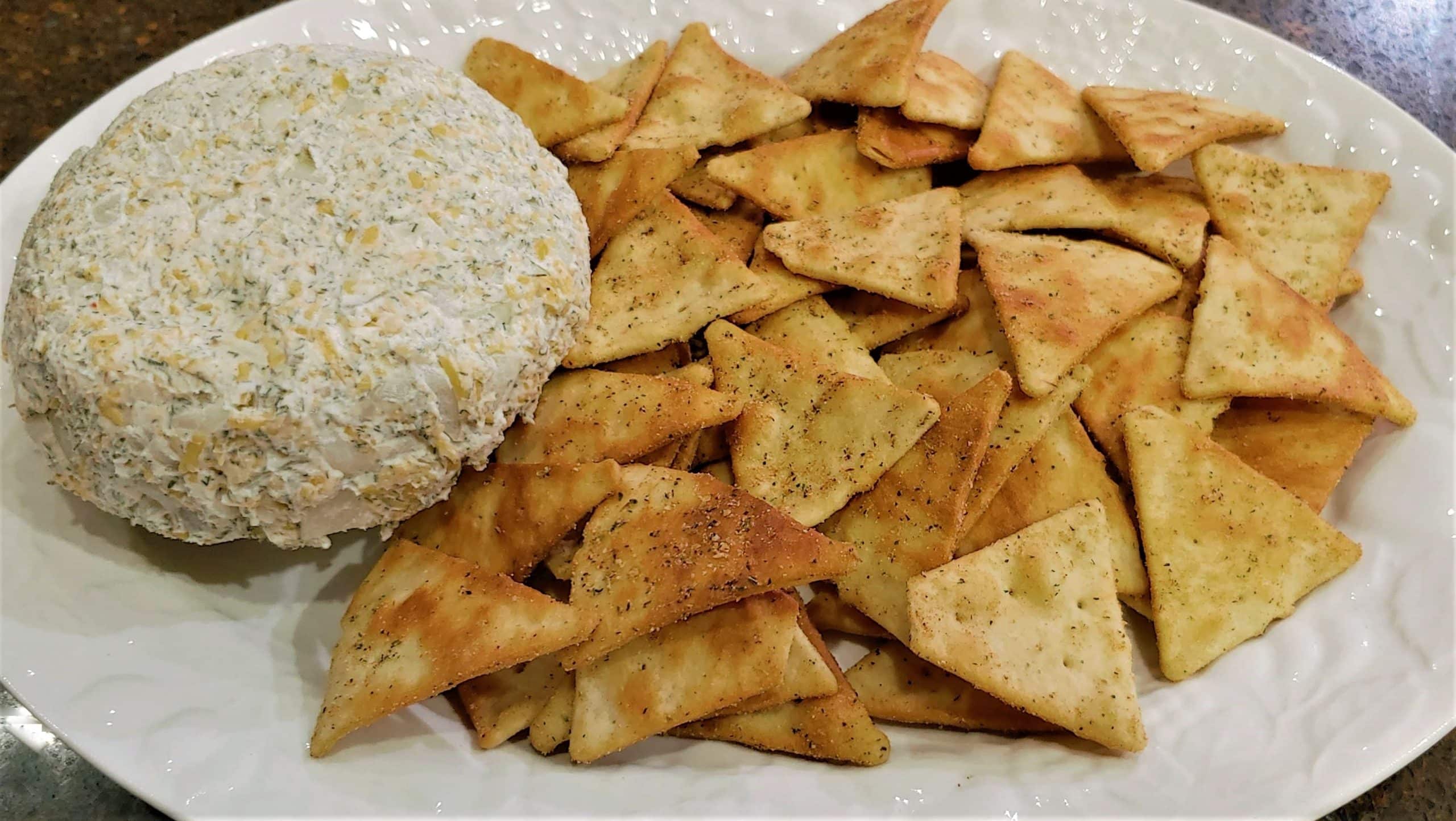 Roasted Cheesy Ranch Potatoes

Pickle Cheddar Cheese Ball

Roasted Broccoli Sausage Pasta

Roasted Soy Sauce Corn On The Cob

Twice Baked Kale Potatoes

Creamy Dijon Sauce For Everything

Slow Cooker Garbanzo Bean Dip

Creamy Lemon Garlic Sauce for Fish

Creamy Dill Curry Garlic Dip