Creamy Dill Cucumber Dip is full of Chopped Cucumbers, Fresh Garlic and Dill Weed with Creamy Greek Yogurt! Perfect for Crackers, Vegetables and Chips!
Making our own Dips and Sauces are Budget Friendly and you can experiment with so many different flavors and Combinations! This one is a Fresh Chunky Cucumber Dip that Marinates to taste like Fresh Pickles, So Delicious! The Greek Yogurt is the perfect Creamy Base for this Dip along with all the Seasonings. Use it for Crackers, Chips, Pita Chips and Vegetables! Make Sure To Check Out All Our Dips and Sauces, Click Here!

Watch Us Make This, Video Below!
Prep Time: 10 Minutes
Refrigeration Time: 1 Hour

Creamy Dill Cucumber Dip Ingredients:
2 Cups Plain Greek Yogurt
1 Cup Chopped Cucumber (we use Hot House Cucumbers, also know as English)
3 Tablespoons Fresh Minced Garlic
2 Teaspoons Dried Dill Weed (about 2 Tablespoons Fresh Dill Weed)
2 Teaspoons Salt
1 Teaspoon Ground Black Pepper
Creamy Dill Cucumber Dip Instructions:
1. First, you will need a Bowl with a lid, Add Plain Greek Yogurt, Chopped Cucumbers, Fresh Minced Garlic, Dried Dill Weed, Salt and Ground Black Pepper.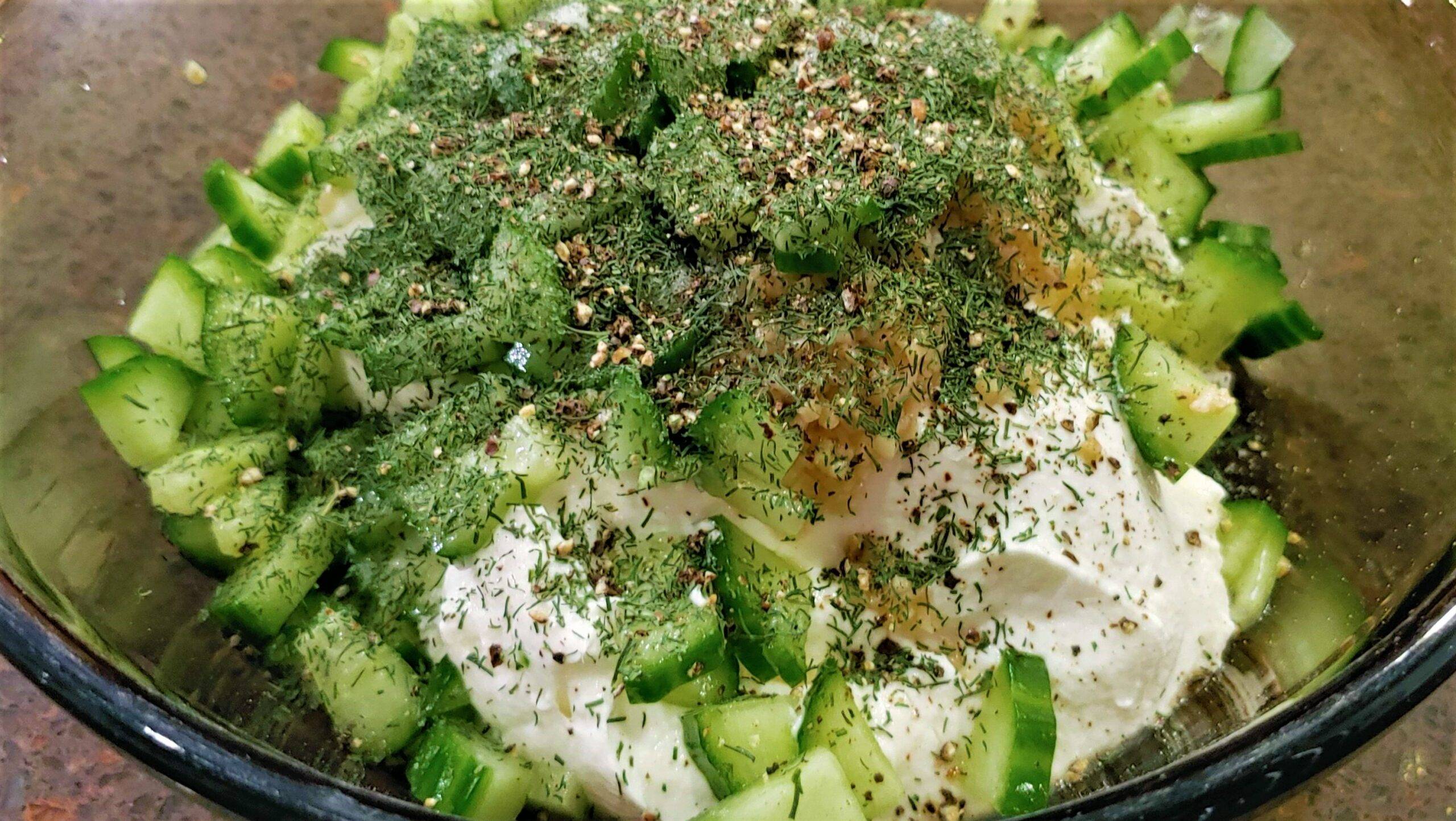 2. Now, Mix up all the Ingredients really well. Then put the Lid on the Bowl and Marinate in the Refrigerator for an Hour before Serving. Serve with Crackers, Chips and Vegetables!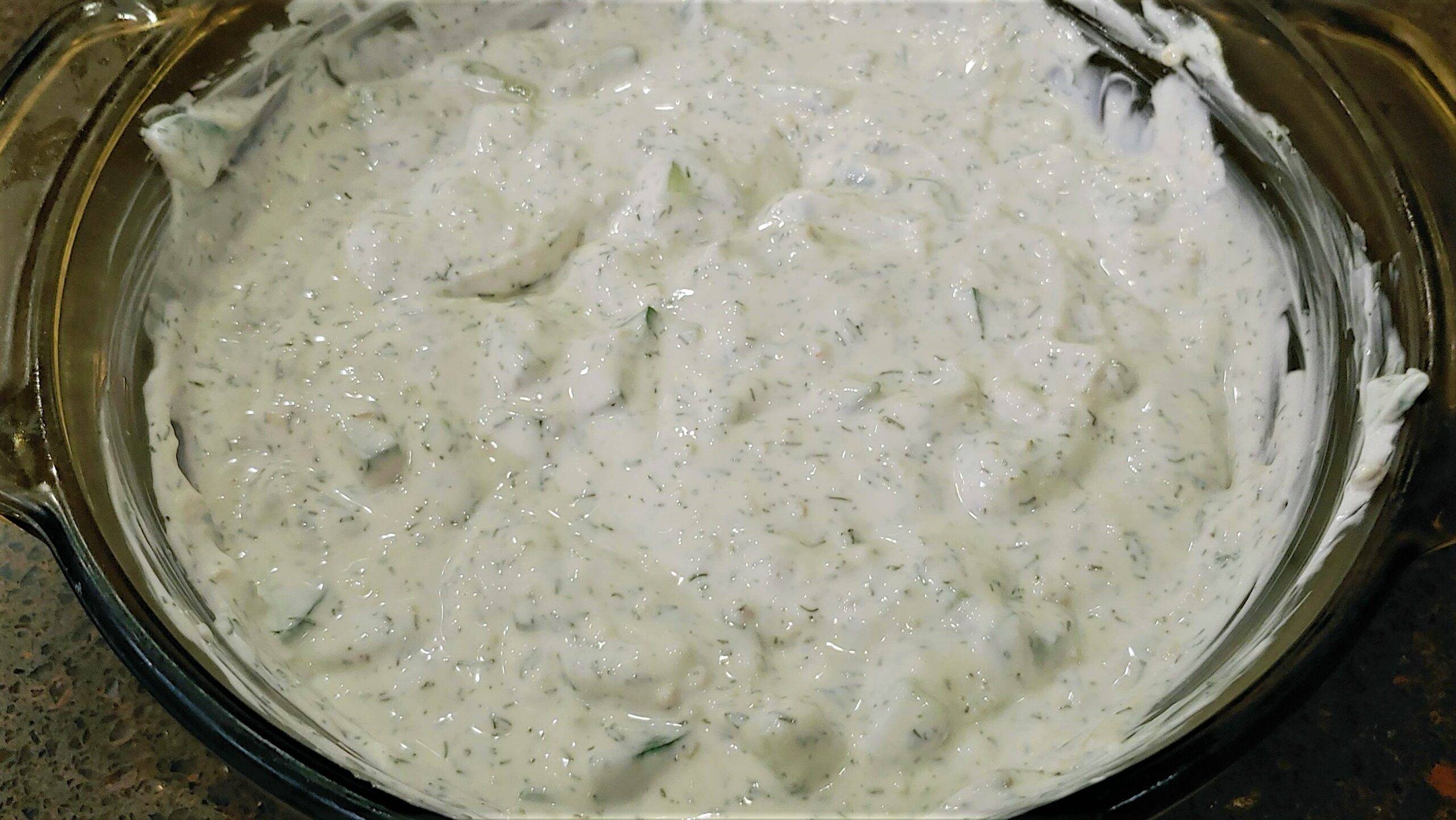 Roasted Cheesy Ranch Potatoes

Pickle Cheddar Cheese Ball

Roasted Tex Mex Yellow Squash

Tex Mex Chicken Broccoli Brown Rice

Roasted Soy Sauce Carrots

Cheesy Broccoli Rice Casserole

Cheddar Jalapeno Cheese Ball

Pickle Cheddar Cheese Ball

Creamy Dill Curry Garlic Dip

Slow Cooker Garbanzo Bean Dip

Pimento Olive Cheese Ball