Creamy Taco Sauce is made with Yogurt, Fresh Garlic, Ground Cumin and Chili Powder! Delicious Sauce or Spread for Tacos, Burritos, Fajitas and even Sandwiches! Smother this Sauce on anything! 
We love to make our own Sauces, Dips and Spreads! They are healthier and you can do so many combinations of flavors. This Sauce is one of our favorites that we put on all our Tex Mex type Meals, especially Tacos! A great dip for Quesadillas too! For More of our Sauces and Dip Recipes, Click Here!

Prep Time: 10 Minutes
Refrigeration Marinating Time: 1 – 2 Hours

Creamy Taco Sauce Ingredients:
2 Cups Yogurt
4 Tablespoons Fresh Minced Garlic (about 4 cloves)
3 Teaspoons Ground Cumin
1 1/2 Teaspoons Chili Powder
1 Teaspoon Ground Black Pepper
2 Teaspoons Salt
Creamy Taco Sauce Instructions:
1. First, you will need a Bowl with a Lid. Add Yogurt, Fresh Minced Garlic, Ground Cumin, Chili Powder, Ground Black Pepper and Salt.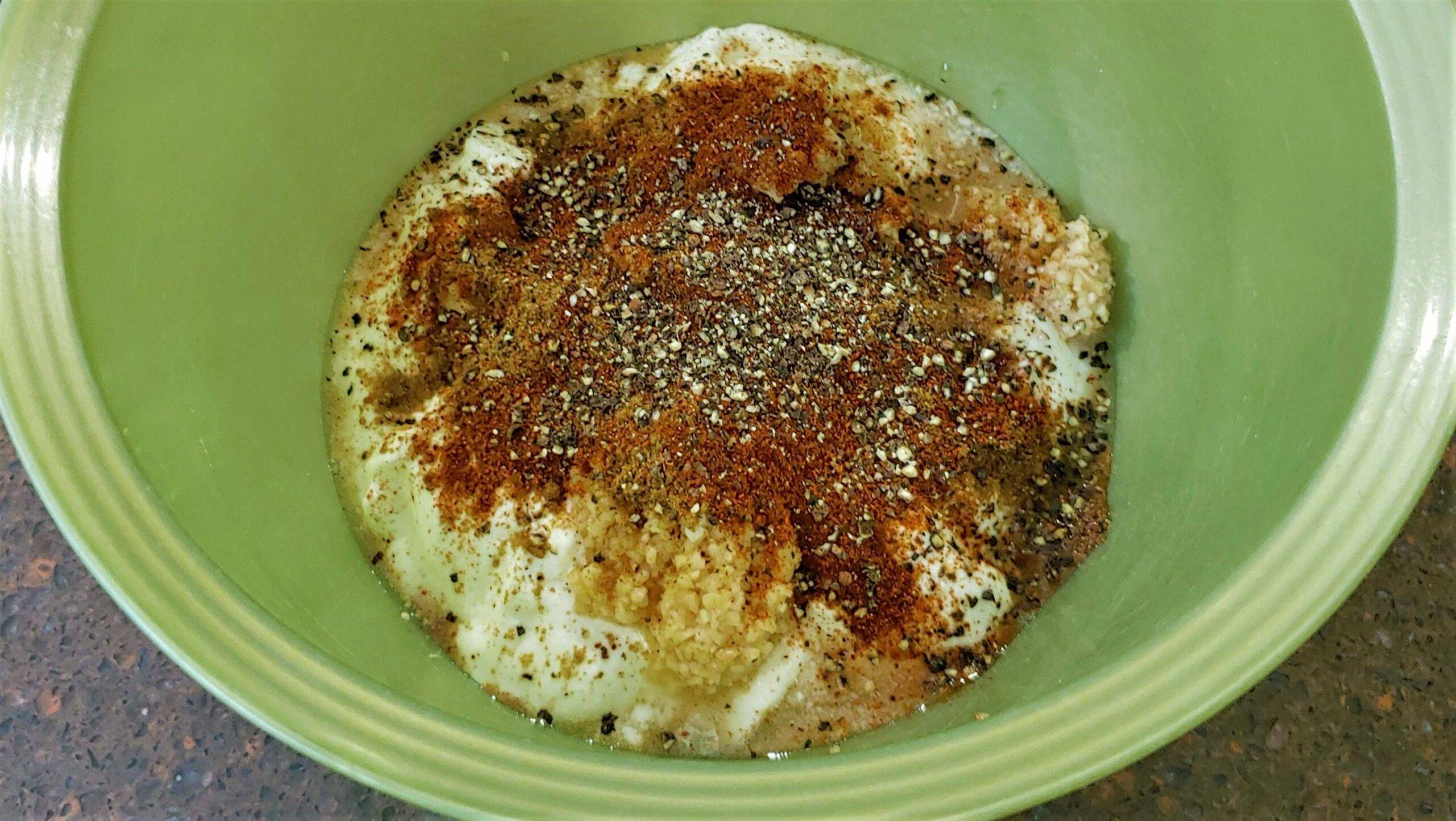 2. Next, mix the Taco Sauce ingredients and then put the Lid on. Refrigerate the Sauce for 1 – 2 Hours before Serving. Add this Delicious Creamy Taco Sauce to Tacos, Burritos, Fajitas or use it as a Spread for Sandwiches instead of Mayonnaise!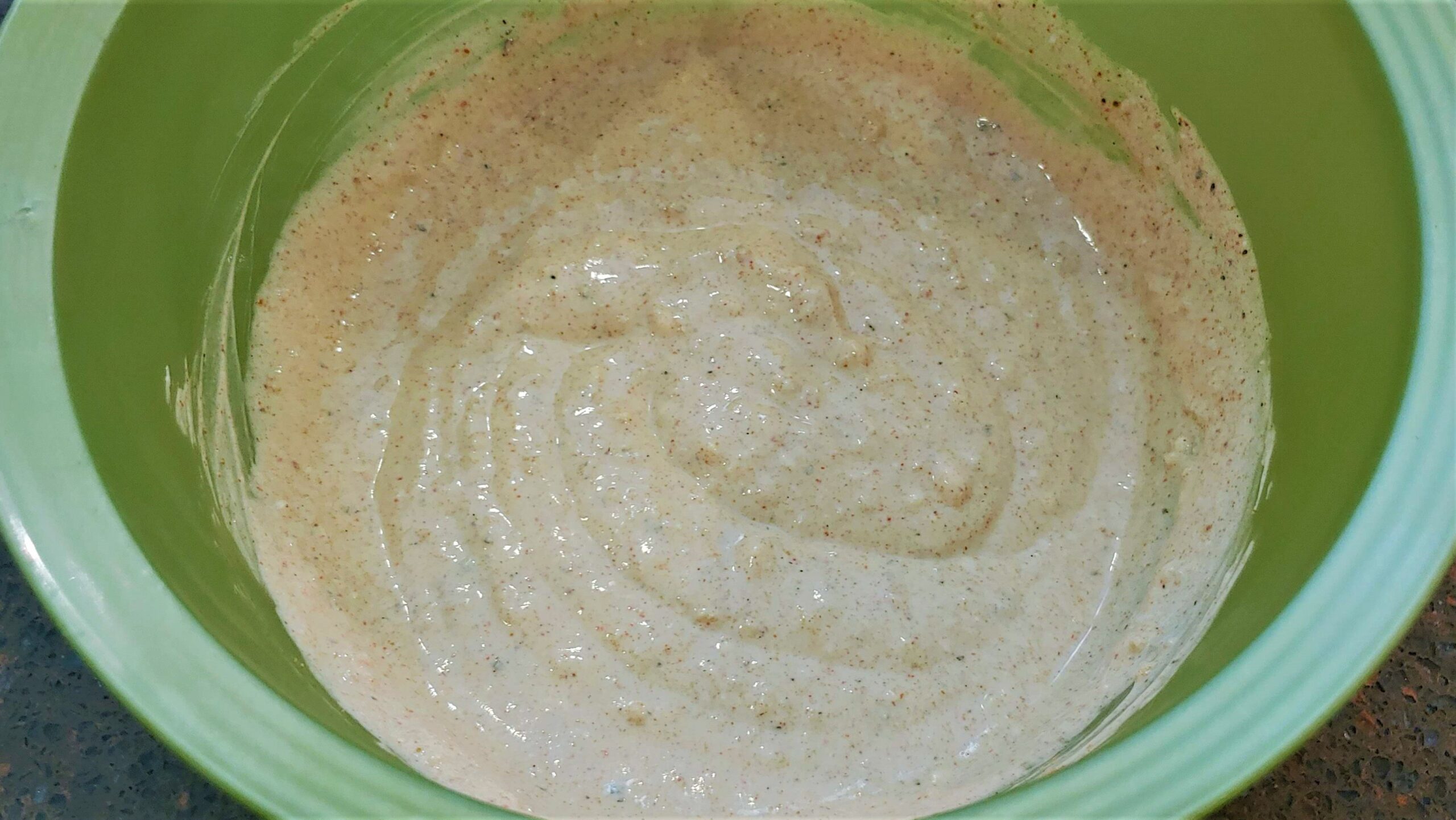 Roasted Cheesy Ranch Potatoes

Pickle Cheddar Cheese Ball

Roasted Tex Mex Yellow Squash

Tex Mex Chicken Broccoli Brown Rice

Roasted Soy Sauce Carrots

Cheesy Broccoli Rice Casserole

Cheddar Jalapeno Cheese Ball

Pickle Cheddar Cheese Ball

Creamy Dill Curry Garlic Dip

Slow Cooker Garbanzo Bean Dip

Pimento Olive Cheese Ball