Our Cheese Ball with Green Olives and Pimentos is Easy and a Perfect Dip for any Occasion! Spread this Party Cheese Ball on Crackers, Chips, Vegetables and much more!
Our Pimento Olive Cheese Ball has loads of flavor with Simple Ingredients. We like to make this Cheese Ball during any Holiday as an Appetizer with Crackers. It is also Delicious to serve with Vegetables and Tortilla Chips, make sure to whip this Treat up for your next Get Together or Party! If you are looking for more Ideas, Check out our Sauces and Dips! Also if you want some Spice, our Taco Cheese Ball and Simple Chunky Salsa are a must!

Prep Time: 15 Minutes
Refrigeration Time: 2 Hours
Serves 6 – 8

Pimento Olive Cheese Ball Ingredients:
1 – 8 OZ Package Cream Cheese (Room Temperature)
1/2 Cup Shredded Cheddar Cheese
2 Tablespoons Fresh Minced Garlic (About 2 Cloves)
1/2 Cup Pimento Stuffed Green Olives (Sliced In Half)
1 Teaspoon Ground Black Pepper
Plastic Wrap or Wax Paper
Pimento Olive Cheese Ball Instructions:
1. First  you will need a Mixing Bowl, then add Cream Cheese, Cheddar Cheese, Fresh Minced Garlic, Sliced Pimento Stuffed Green Olives and Black Pepper.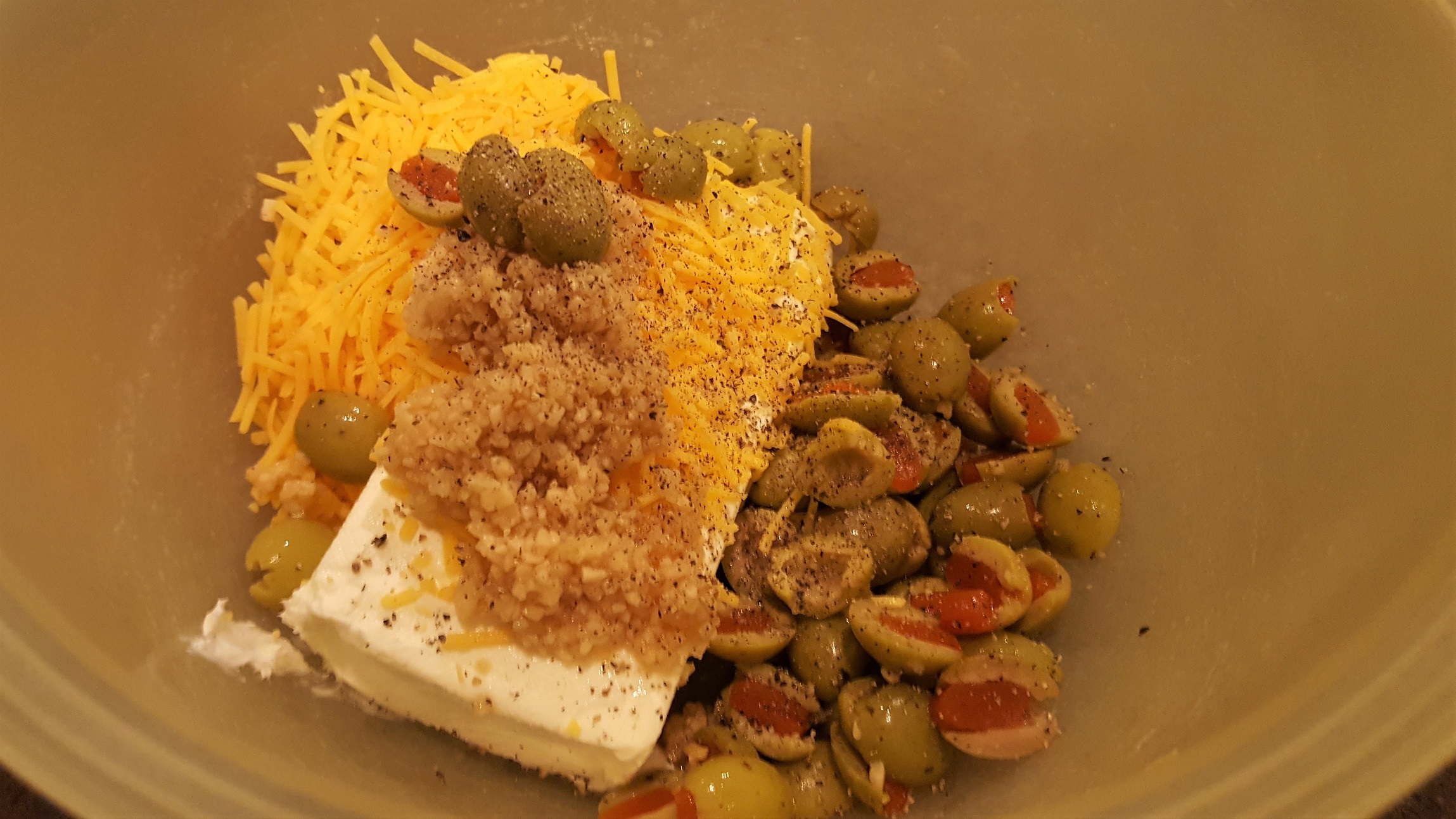 2. Mix up the Ingredients really well, Put the Mixed Pimento Olive Cheese Ball ingredients on Plastic Wrap or Wax Paper. Wrap up the Cheese Ball and form it in to a Ball.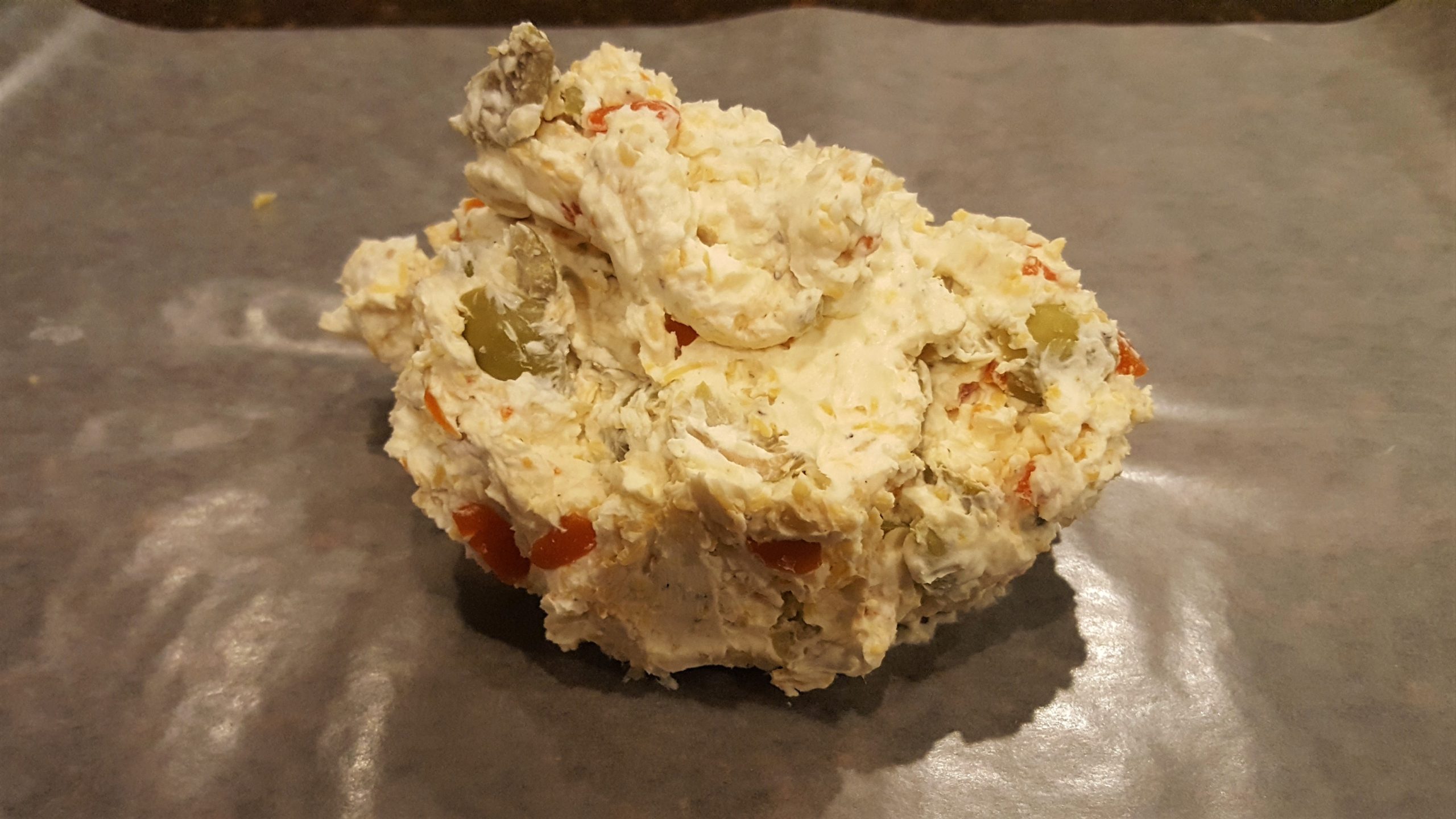 3. Put the Wrapped Cheese Ball in the Refrigerator and let it set for 2 Hours.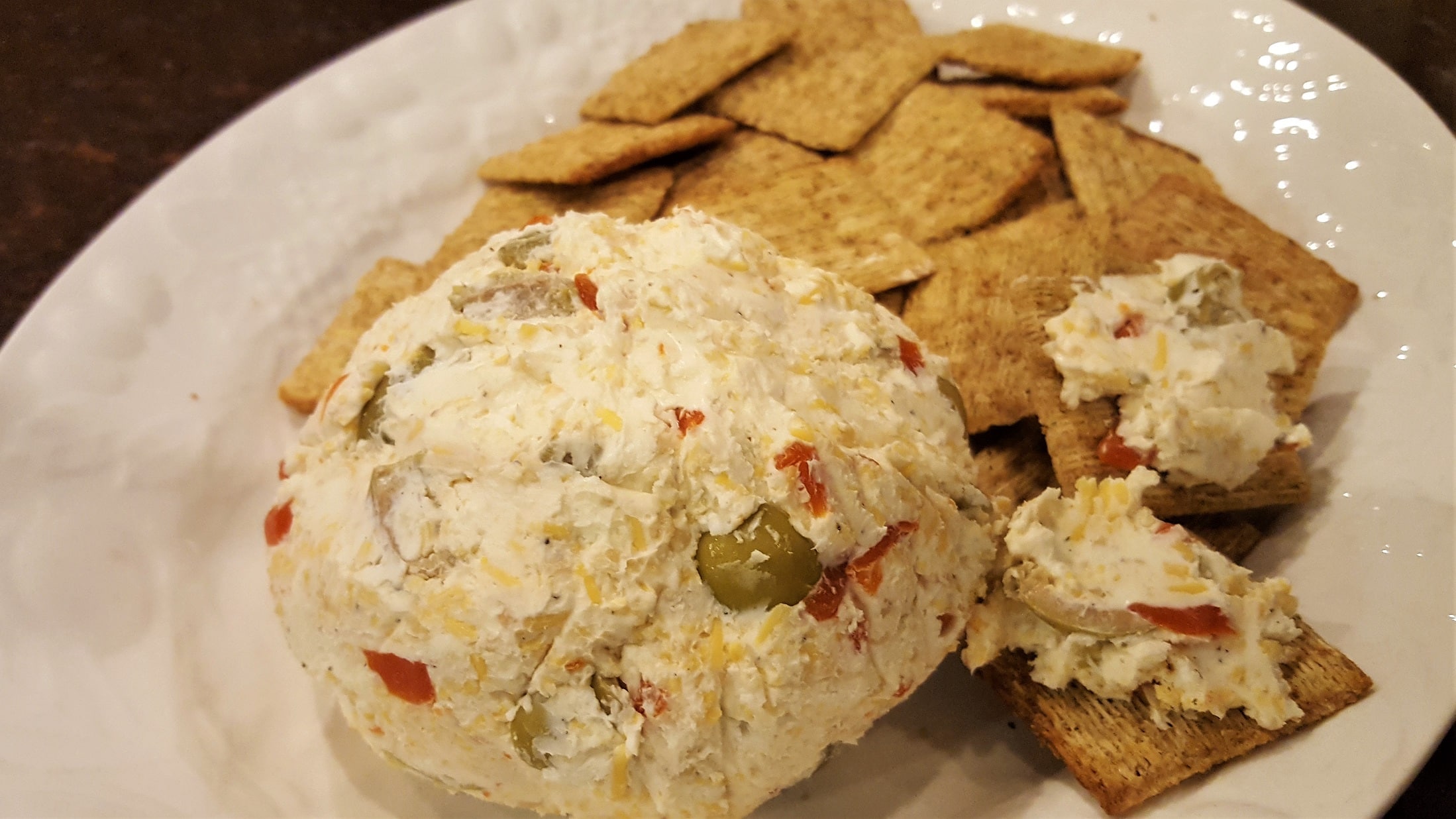 Roasted Cheesy Ranch Potatoes

Pickle Cheddar Cheese Ball

Roasted Tex Mex Corn On The Cob

Simple Creamy Dilly Potato Salad

Roasted Curry Dilly Carrots

Olive Dill Pickle Cheese Ball

Creamy Cilantro Garlic Ranch Dip