Slow Cooker Tex Mex Black Eyed Peas is a Delicious Bean Stew full of Tex Mex Flavors with a Hint of Balsamic Vinegar Sweetness!
Bean stew with Black eyed peas simmered in the crockpot. The simple ingredients we use for our crockpot bean stew create a home cooked meal that satisfies your comfort food cravings! The flavor has a slight sweetness but the Cumin gives a chili taste.

This is not a soup, the beans when cooked a while create a sauce that is thick! Crockpot meals are a must in our home, especially when life gets hectic, you can still have a home cooked meal that will satisfy all your hardy eaters. We keep the ingredients simple but the flavor is definitely not lacking!
Dry Bean Soak Time: 1 Hour
Prep Time: 20 Minutes
Crockpot Cook Time: 6-8 Hours

Slow Cooker Tex Mex Black Eyed Peas Ingredients:
1 Pound Dry Black Eyed Peas
6 Cups Water
2 Tablespoons Chicken Bullion Paste 
2 Tablespoons Minced Fresh Garlic 
2 Tablespoons Balsamic Vinegar 
2 Teaspoons Ground Cumin 
1/2 Teaspoon Cayenne or to taste
1 Teaspoon Ground Pepper 
Slow Cooker Tex Mex Black Eyed Peas Instructions:
1. First thing to do is soak the beans for at least an hour or if you want, you can soak them over night. Add the soaked beans and about 6 cups of water to the crockpot, than turn it on high and cook for 4-5 hours. (Tip: reason why we cook the beans in just water until they are cooked is for tenderness. Salts that are added before beans are soft will prevent the skin on beans from cooking and creates a crunchy bean even when they have cooked all day!)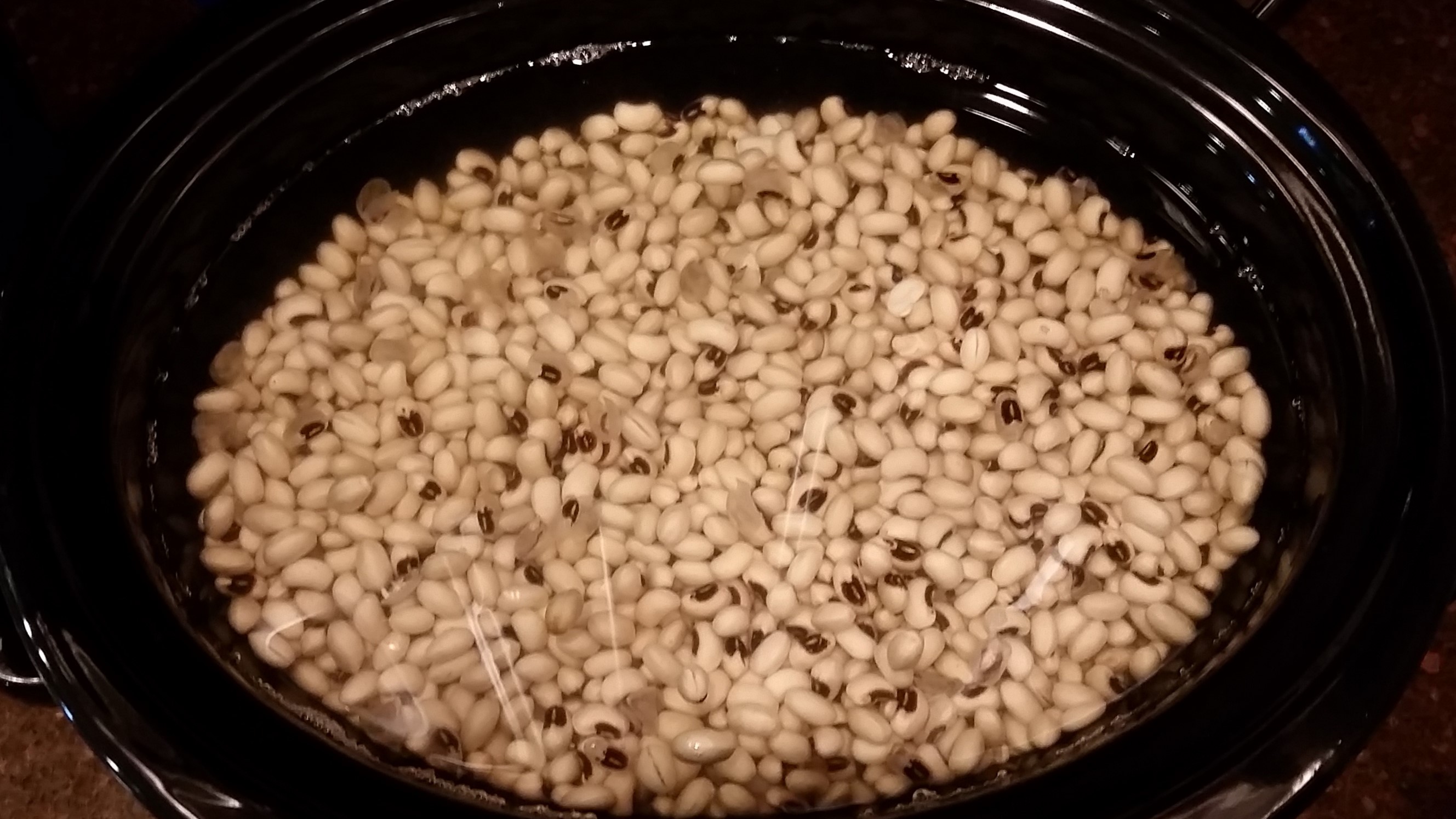 2. Several hours have passed and now it's time to check the tenderness of the beans. If they are not soft, than cook them longer. When the beans are soft, it is time to add the ingredients to make these beans yummy.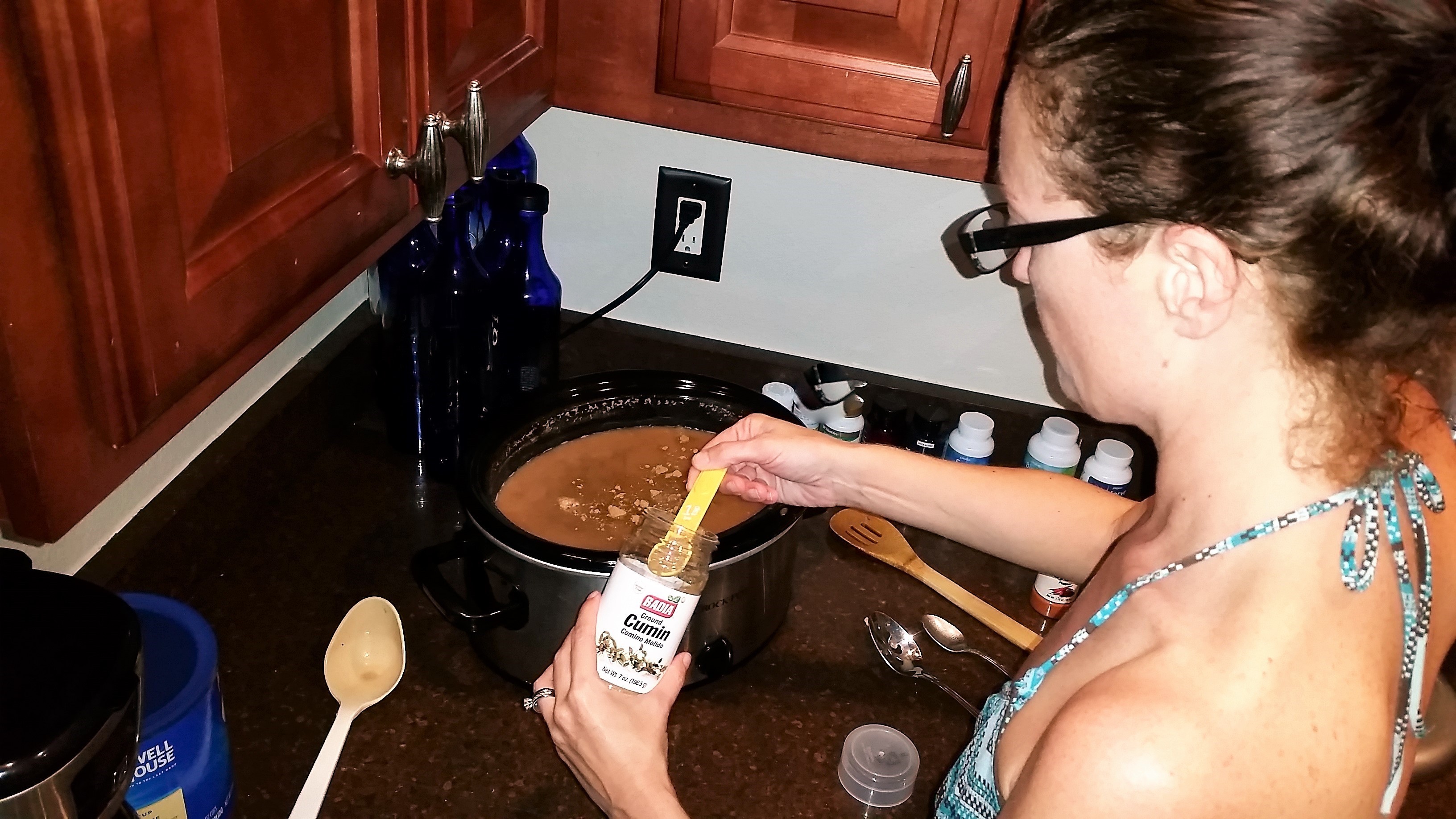 3. The flavors of Cumin and Balsamic Vinegar are what makes this Bean stew different and so delicious. It is a simple and very flavorful recipe and perfect for a cold day or a meal that cooks all day and is ready for those busy days! (Hubby likes to do the pepper so he can put in more, lol)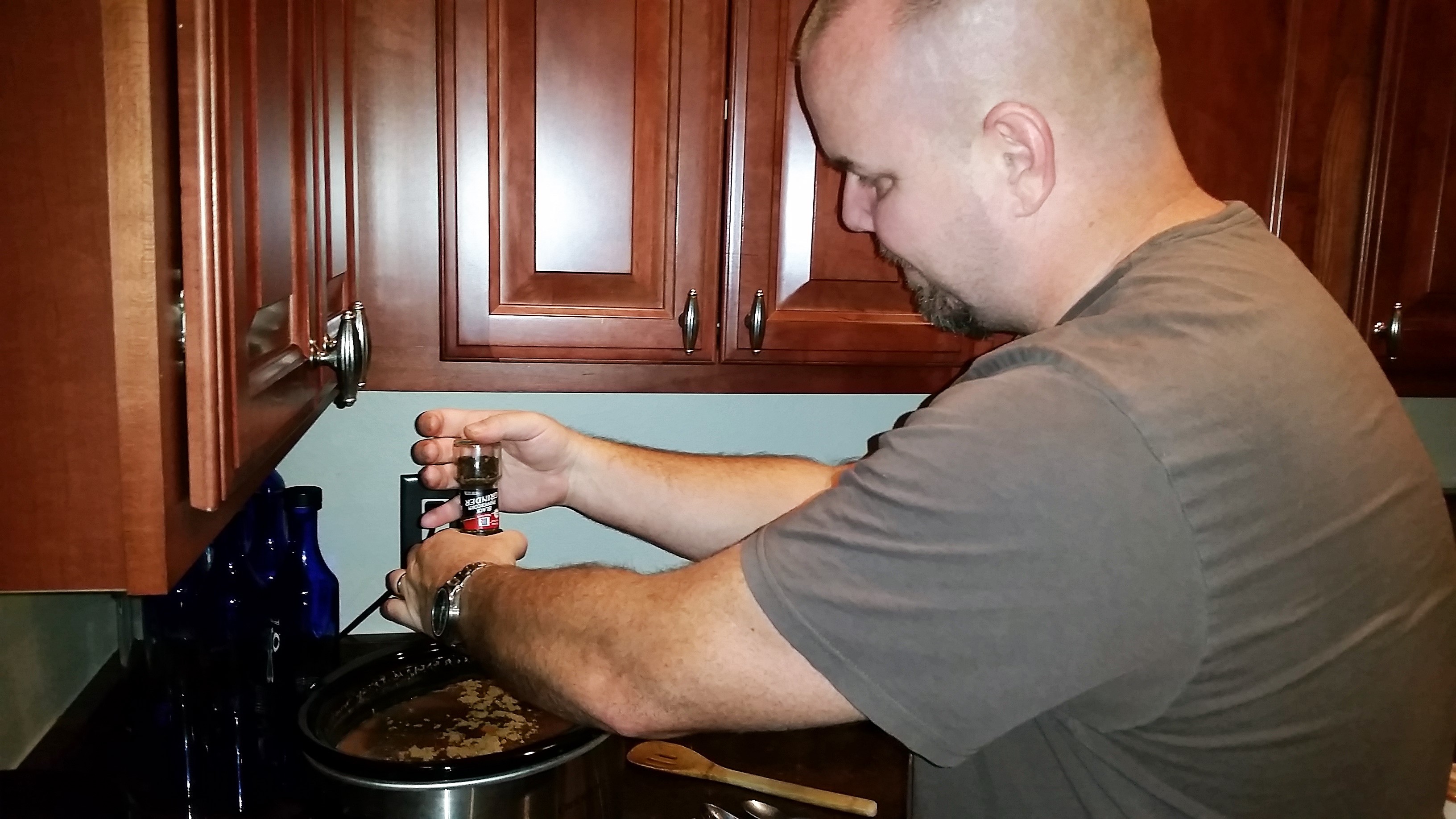 4. After an hour or longer, the beans and all the seasonings will have simmered in to a stew consistency with loads of flavor. Below the picture shows a finished pot of bean stew, it is thick and the beans are tender! The thickness happens when the beans simmer for hours and create a creaminess.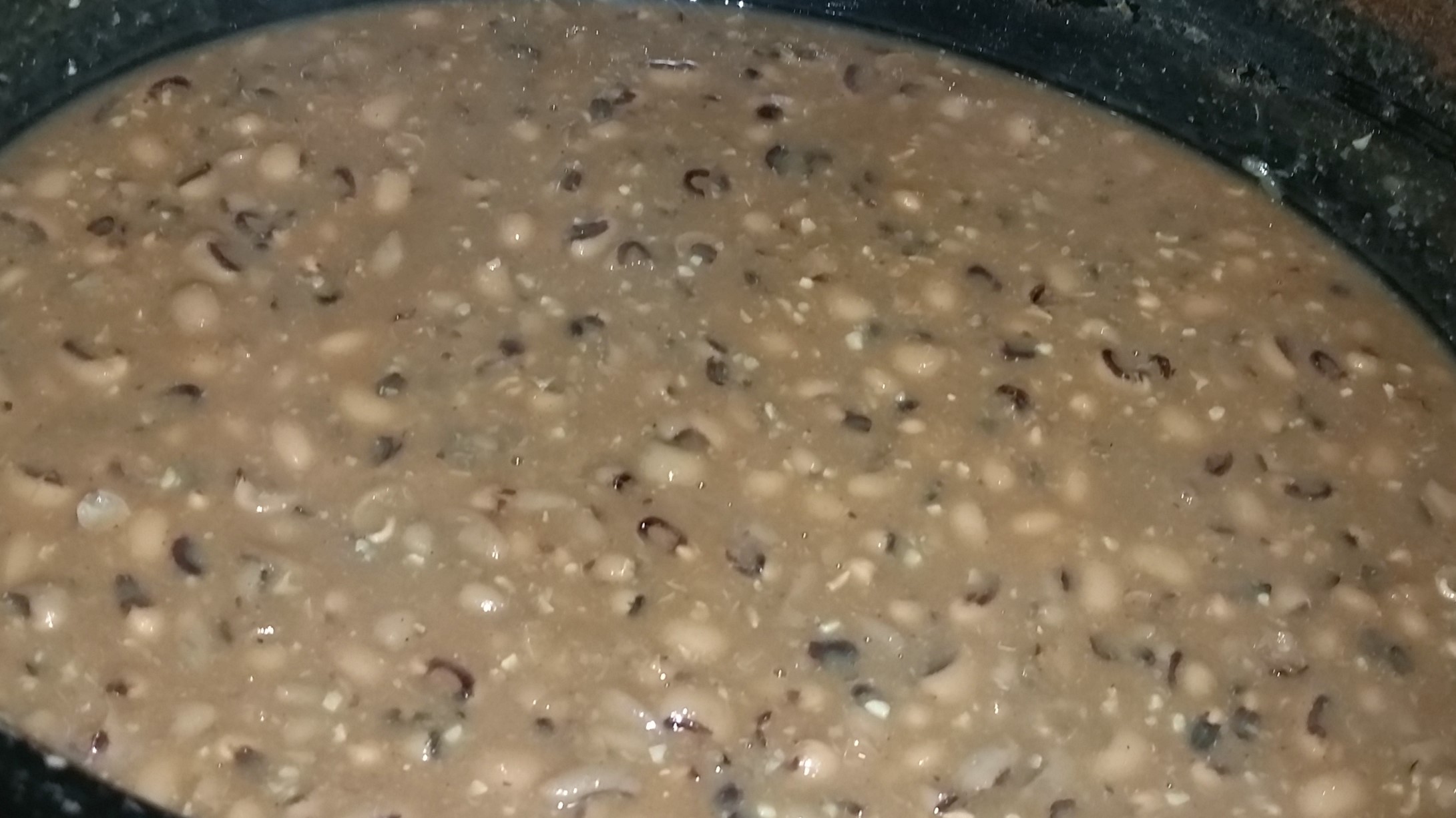 We hope you love this simple and versatile bean stew as much as we do! It is the perfect comfort food, budget friendly and can feed a crowd. Add some bread or rolls to really make a bigger meal. Another great thing about this bean stew recipe is leftovers, the flavors had even more time to ferment! Delish! You might want to check out our Best Dumplings in Delicious Bone Stock or How to make Bone Broth Turkey Stock and can be substituted for the bullion in bean stew! Yummy and healthier!
Dining in with Danielle for more recipes! 
Photos and videos By my love Chris Redding
Roasted Cheesy Ranch Potatoes

Pickle Cheddar Cheese Ball

Oven Fried Tex Mex Chicken Nuggets

Best Dumplings in Delicious Bone Stock

Roasted Curry Dill Chicken Leg Quarters

Roasted Sweet Garlic Meatballs

Smashed Garlic Lemon Crispy Potatoes

Creamy Lemon Garlic Sauce for Fish

Creamy Dill Pickle Garlic Dip

Slow Cooker Garbanzo Bean Dip

Chunky Jalapeno Cheese Ball