Enchilada or Wet Burrito Sauce made in the blender! Simple, fresh and the perfect seasonings!
We make our own Enchilada Sauce because it is healthier and cheaper! It goes perfect with our Saucy Burritos! We wanted to show you how easy it is to make your own sauce in a separate recipe because you may have your own favorite burrito or Enchilada recipe. Definitely try our Saucy Burrito recipe with our Enchilada sauce!

Prep Time: 10 Minutes
Look at these delicious Saucy Burritos with our homemade Simple Enchilada Sauce!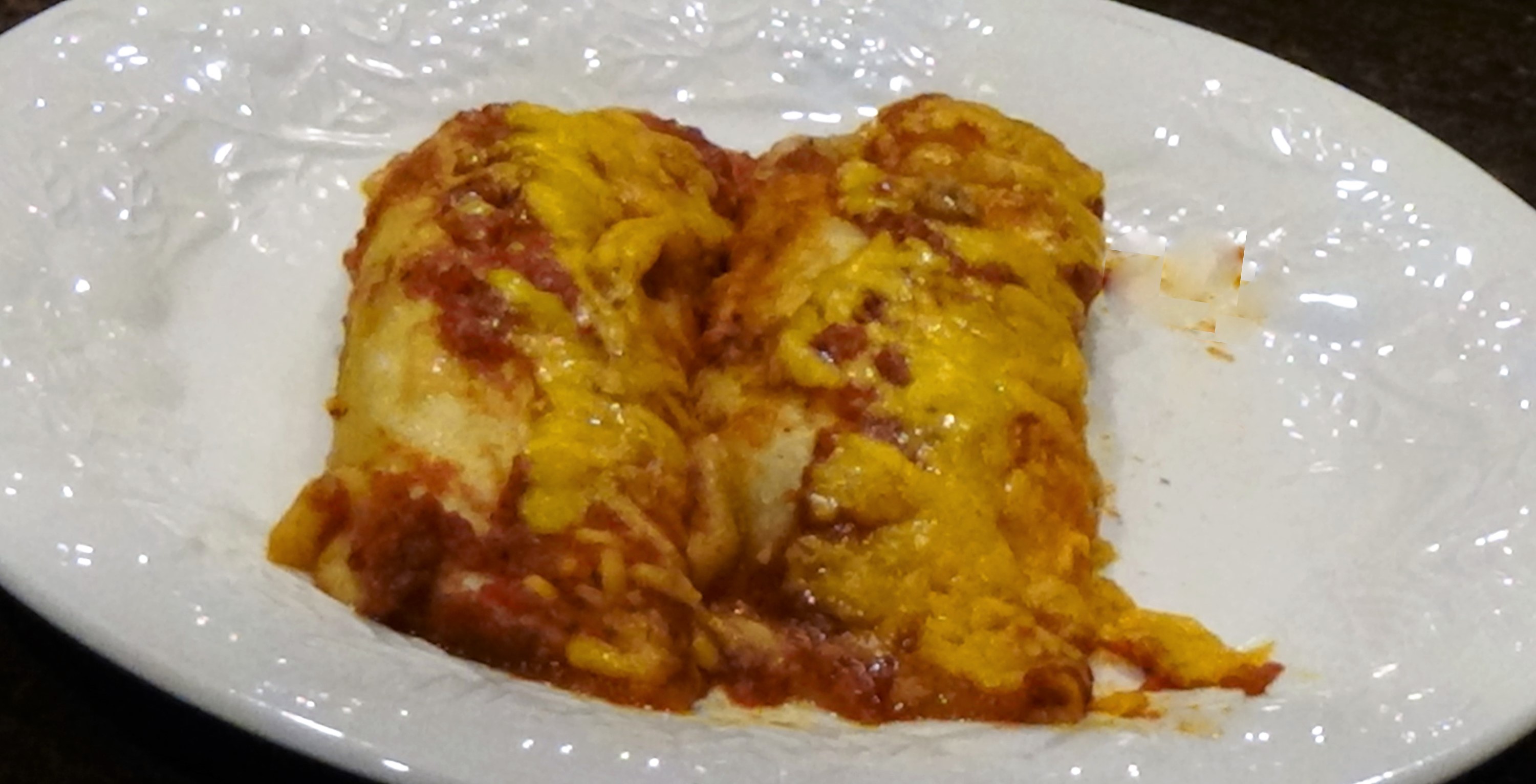 Enchilada Sauce Ingredients:
1 28 Ounce Can of Whole Tomatoes 
1 Cup Water
3 Tablespoons Fresh Minced Garlic (1 Teaspoon of Powdered garlic to substitute)
1 1/2 Tablespoons Cumin (we always have this in stock)
1 Teaspoon Chili Powder
1 Teaspoon Salt
1/2 Teaspoon Ground Pepper
Instructions:
You will need a blender or hand blender ( if you don't have a blender than use a can of Tomato sauce and mix in the spices), put all enchilada sauce ingredients in a blender and turn it on puree speed for a minute until smooth! That's it! A simple, healthier homemade sauce for your wet burritos! If you made too much, freeze the rest for next time!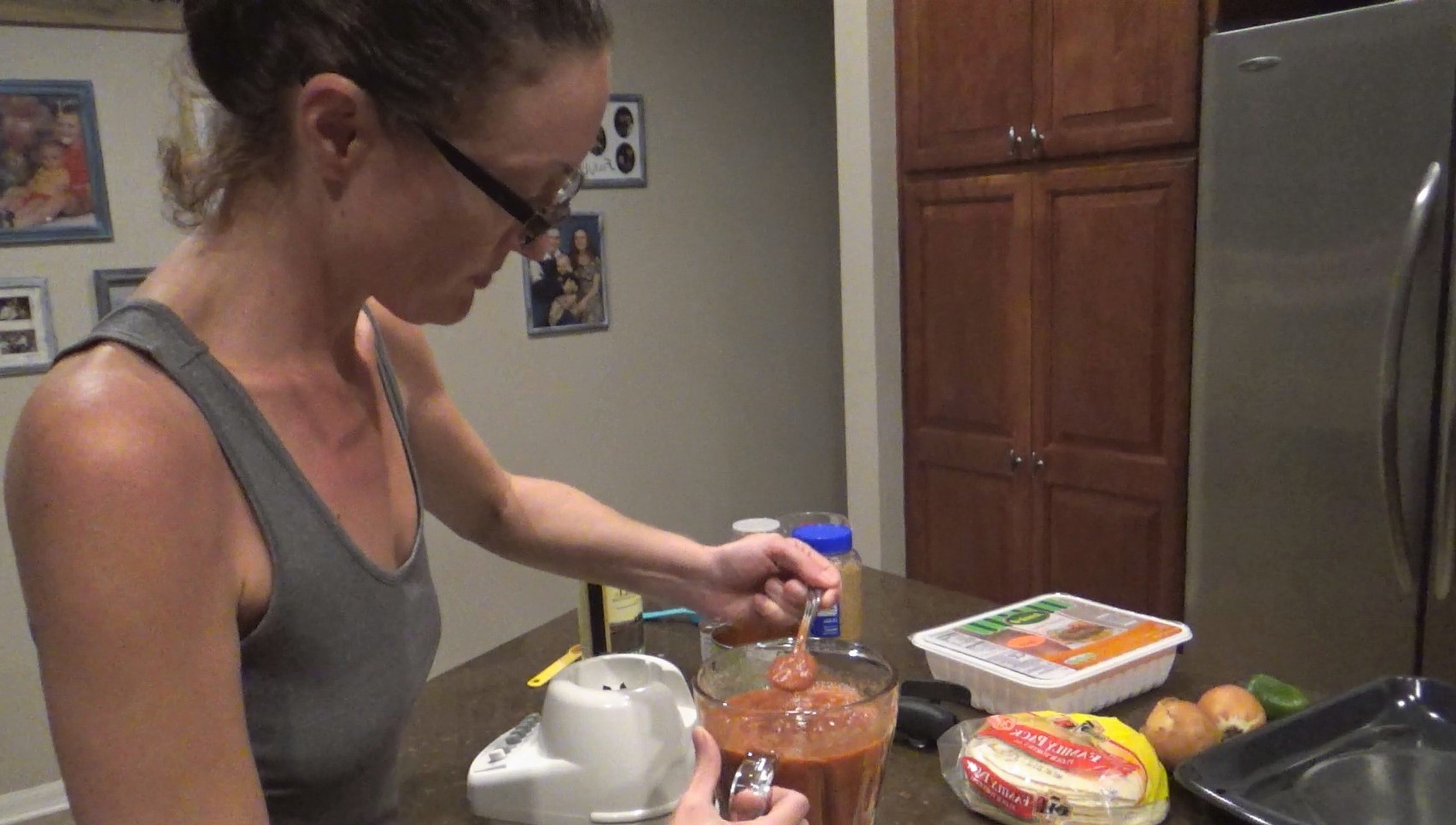 We wanted to make this sauce as simple as possible without a lot of steps! Our Enchilada sauce is budget friendly and with less ingredients but with no lack of flavor! If you like sauce like we do than check out our Sour Cream Garlic Sauce, it is a great side sauce for our Saucy Burritos! Don't forget to check out our Family Favorite Tacos if you love Mexican type food!
Dining in with Danielle for more recipes!
Photos and video By my love Chris Redding
Roasted Cheesy Ranch Potatoes

Pickle Cheddar Cheese Ball

Roasted Broccoli Sausage Pasta

Roasted Soy Sauce Corn On The Cob

Twice Baked Kale Potatoes

Creamy Dijon Sauce For Everything

Slow Cooker Garbanzo Bean Dip

Creamy Lemon Garlic Sauce for Fish

Creamy Dill Curry Garlic Dip