Creamy Dijon Sauce or Dip For Everything! Put this Delicious Sauce on Sausage, Beef, Chicken, Potatoes, Vegetables and so much more!
Our Creamy Dijon Sauce is one of those Dips that you can put on Everything! Our Delicious Sour Cream Garlic Sauces is what inspired this Sauce with some Major changes in core ingredients! We have been experimenting with this Sauce for about 6 months and we really loved the Yogurt in this Sauce instead of Sour Cream. It has a slight tartness with a Delicious Dijon/Horseradish Mustard that makes this our Everything Sauce! We have made it for so many different dishes, as well as a Vegetable Dip, So Simple and Full of Flavor!

Prep Time: 10 Minutes
Refrigeration Marination Time: 1 Hour
Serves: 6 – 8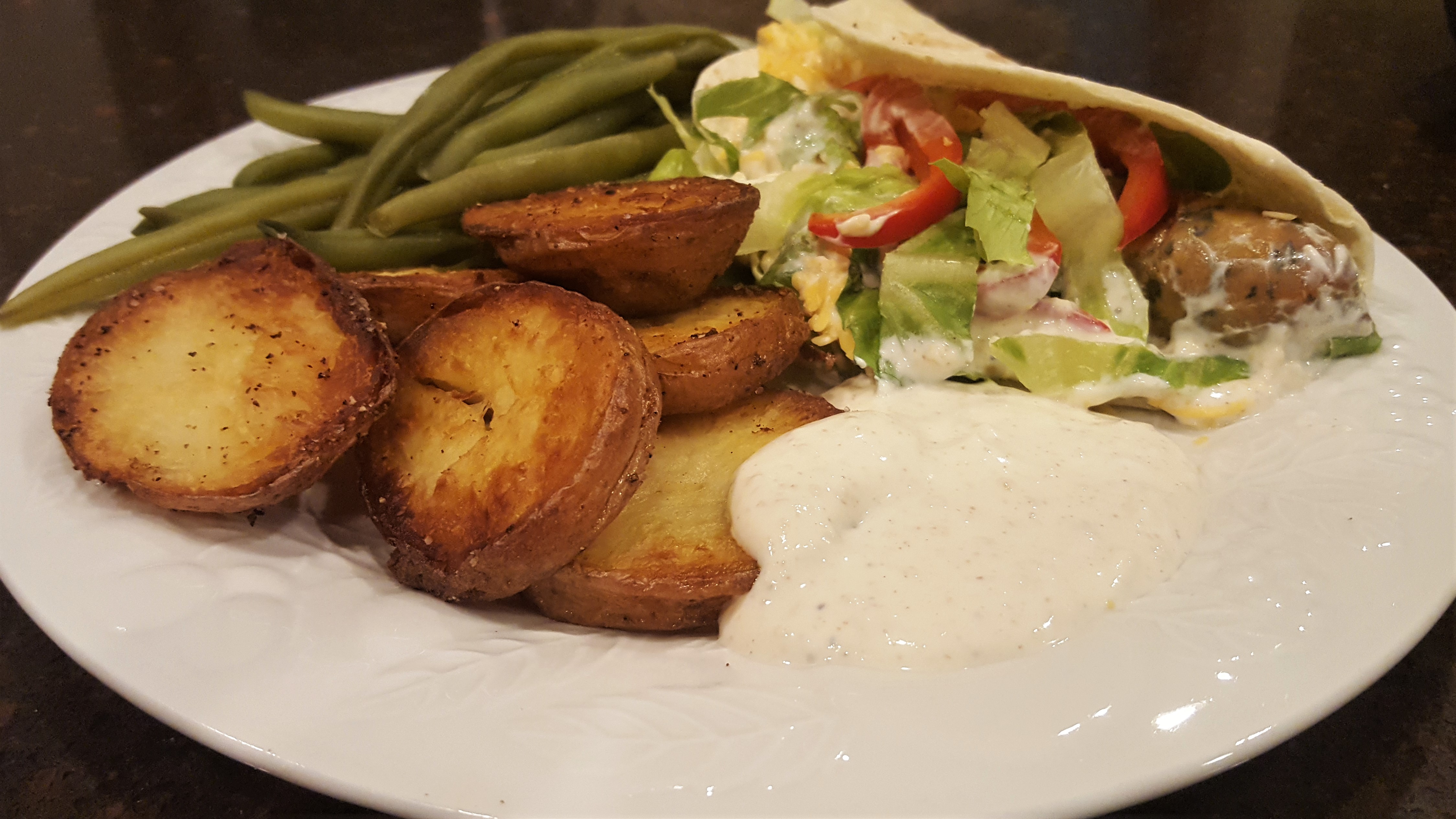 Creamy Dijon Sauce For Everything Ingredients:
2 Cups Yogurt (We use Whole Yogurt, not Reduced Fat!)
3 Tablespoons Dijon Mustard with Horseradish
2 Tablespoons Fresh Minced Garlic
1 Tablespoon Lemon Juice
1 Teaspoon Salt
1/2 Teaspoon Black Pepper
Creamy Dijon Sauce For Everything Instructions:
1. In a Mixing Bowl with a Lid, add Yogurt, Dijon Mustard with Horseradish, Fresh Minced Garlic, Lemon Juice, Salt and Black Pepper.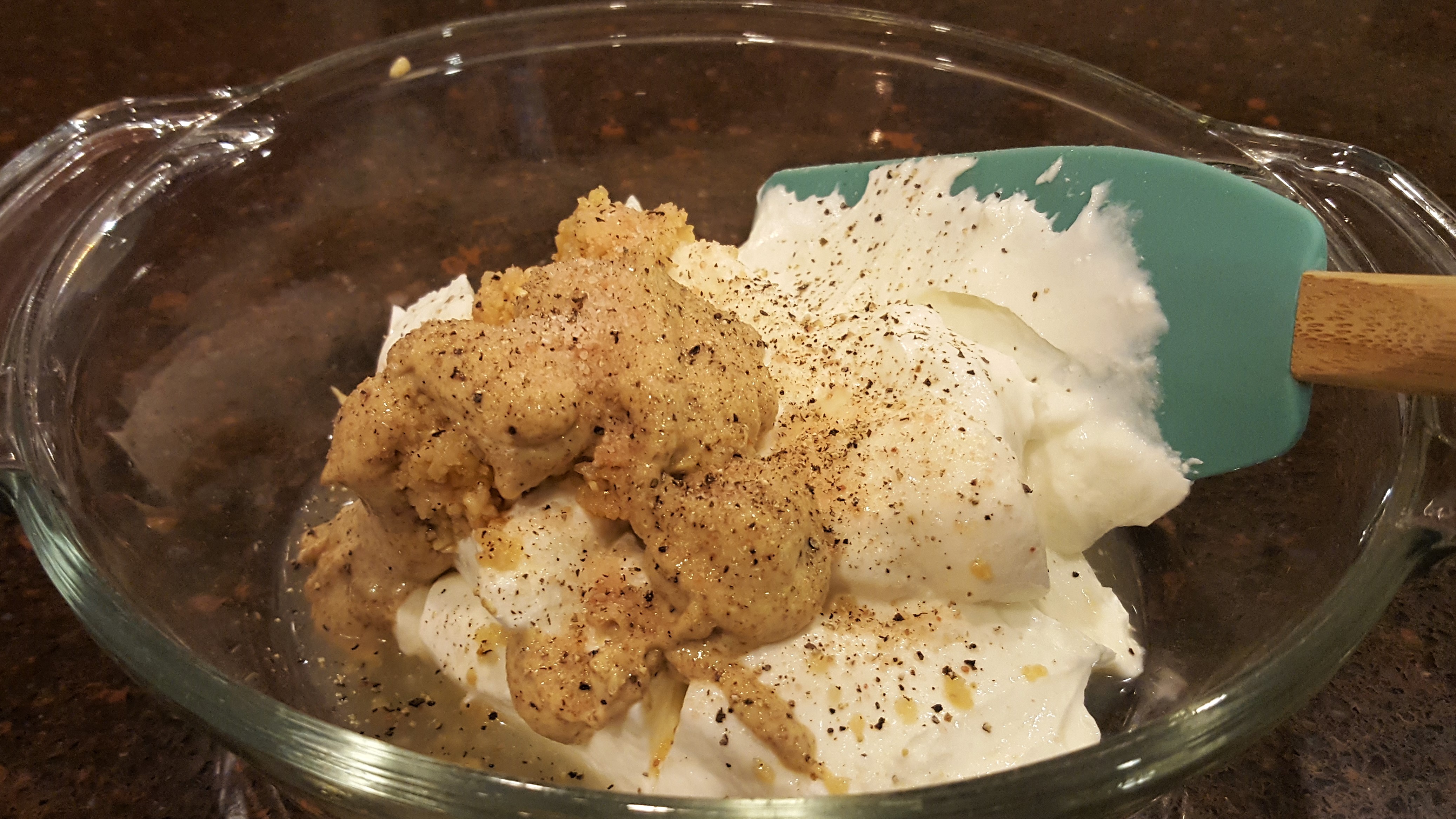 2. Mix all the Ingredients really well, making sure to scrape the sides to get all the Ingredients!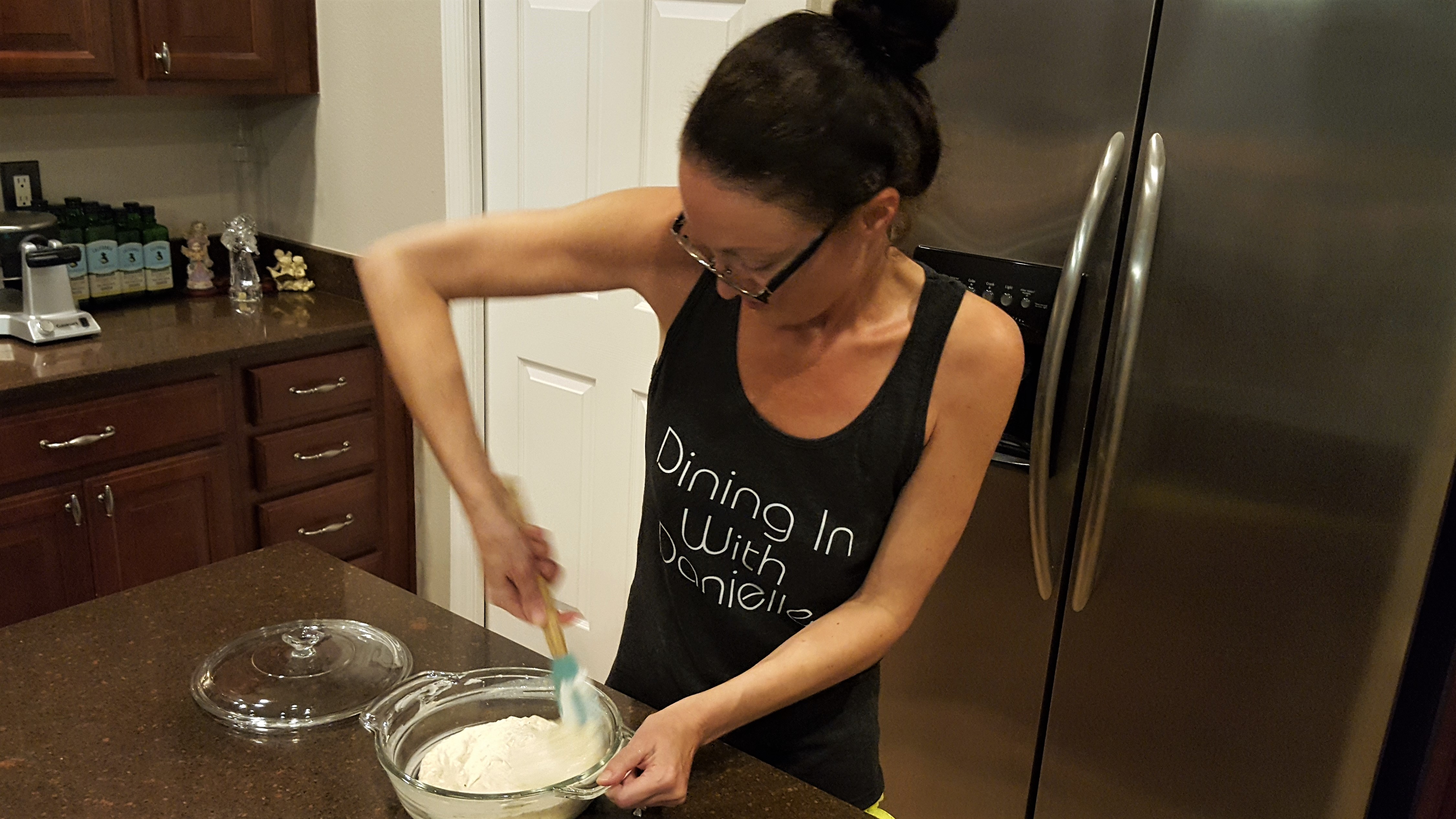 3. After Mixing up all the ingredients, put the lid on the bowl and Refrigerate for at least 1 Hour!
(We have served this Delicious Sauce right away, but we think it has a lot more flavor after Marinating in the Refrigerator!)

Jalapeno Pickle Cheese Ball

Slow Cooker Sausage Black Eyed Peas

Roasted Cheesy Ranch Potatoes

Slow Cooker Balsamic Garlic Pot Roast

Oven Fried Chicken with Balsamic and Garlic

Cheesy Vegetable Oven Baked Potatoes

Taco Black Bean Tortilla Casserole

Creamy Cilantro Garlic Ranch Dip

Creamy Dijon Sauce For Everything

Delicious Sour Cream Garlic Sauce